Rdio's bankruptcy filing, sale of assets to Pandora, means changes for subscribers
2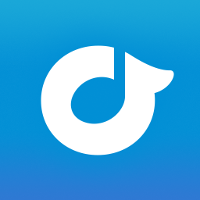 Pandora's $75 million purchase of intellectual property (related to technology and design) that currently belongs to music streamer Rdio, confirms that changes are coming to Rdio's current subscribers. Rdio has filed for Chapter 11 bankruptcy with the United States Bankruptcy Court for the Northern District of California, and its service will be winding down. All subscriptions will be canceled as of tomorrow, although you will still receive the services that you paid for. Automatic renewals will no longer be charged, and no new subscriptions will be taken.
After your subscription ends, you can continue to listen to Rdio for free as long as you don't mind listening to the ad-supported stations, ad-supported on-demand music, or ad-supported playlists. Those services will be available until Rdio goes offline. That date has not been announced, and Rdio says that it will be in touch with subscribers via email to let them know when the service officially ends. Subscribers will also be told how they can export their playlists (presumably to Pandora).
This might be the beginning of the weeding out process that determines which streaming music services survive, and which ones die. Rdio was available as an app for iOS, Android, Windows Phone and BlackBerry. The service launched on August 3, 2010, and was available in 85 countries at the time it filed for Chapter 11 bankruptcy.
The June launch of Apple Music
, and
the debut earlier this month of YouTube Music
, were the final nails in the coffin for Rdio.
source:
Rdio
via
PCMag