Razer Phone 2 leaked specs suggest small hardware upgrade
1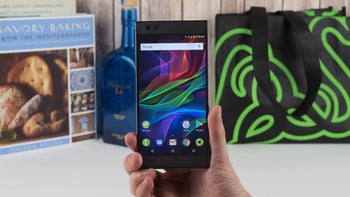 It's true that some believe the "gaming smartphone" trend is just a farce used by some companies to better sell their products, but it looks like Razer isn't bothered by that fact at all.
A sequel to the Razer Phone
has been recently confirmed, but that's not the only good news for the company that specializes in gaming accessories.
Apparently, the original
Razer Phone
, although it was available in limited quantities, received very positive reviews globally. That's one of the main reasons that the Razer Phone 2 is happening by the end of the year.
We now have some specifics on what the
Razer Phone 2
is going to offer in terms of hardware, although one of the most important aspects when it comes to gaming, the display is still a mystery.
What appears to be a working Razer Phone 2 device has just popped up at
Geekbench
with 8GB RAM and an octa-core Qualcomm processor inside, probably the Snapdragon 845. As some of you may already know, the original model includes 8GB RAM and a
Snapdragon 835
CPU, so the new phone would be a slight upgrade.
However, we still don't know what battery Razer plans to include, another important aspect when it comes to a gaming smartphone, but if it wants to improve on the original, it should be bigger than 4,000 mAh.
That's all we have for now, but we can safely assume more details about the
Razer Phone 2
will surface before the official announcement. You can also check out the benchmark scores linked at the end of the article if you want to compare it with the current model's benchmarks included in our
Razer Phone review
.
Recommended Stories