Previously unseen version of Skype outed by Microsoft
3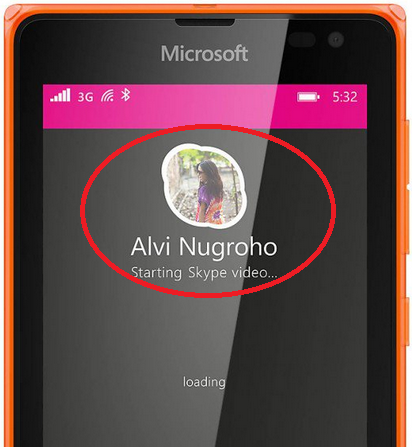 New Skype UI appears on the Nokia Lumia 532
Earlier today, we told you about
the two new Lumia models that were unveiled by Microsoft
. The
Microsoft Lumia 435
and the
Microsoft Lumia 532
are both low end models. As it turns out, Microsoft might have introduced something else besides the two handsets. A picture released by Microsoft of the Lumia 532 shows the device running a very unusual looking app.
A close examination reveals that the app employed by Microsoft for the unwrapping of the Lumia 532, is a new version of Skype. As many of you know, Skype is owned by Microsoft. But that doesn't tell us if this is a new UI for the messaging app, or whether it is only a mock up created for the occasion.
If this
heralds
a new version of Skype that is on the way, will the new look be found on all platforms? Skype faces new competition from messaging app Wire, which is a multi-platform communication tool
featuring a more modern UI than Skype
, stuffed full of gestures. Perhaps Skype is going to be answering the challenge soon. For now, Microsoft is mum about this new Skype UI.
source:
WMPoweruser