Multi-platform communications app Wire launches today for iOS, Android and Mac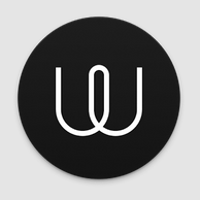 Skype co-founder Janus Friis is one of those who recognizes that as popular as Skype is, it is built on dated technology. So Friis put together a team that is launching today,
Wire
, a multi-platform communications app that is available for iOS, Android and Mac OS X. While some of the improvements compared to Skype are under the hood, the fresher UI relies more on gestures. For example, to call another user, swiping a flashing cursor to the right reveals the options.
Wire is not quite a Skype replacement at this point. Users cannot video chat right now, although it is a feature expected to be added down the road. As far as video is concerned, YouTube videos can be shared, along with content from SoundCloud. HD Audio, texts, pictures and animated GIFs can also be sent to other users.
"Skype was launched more than a decade ago. A lot has changed since then - we are all used to free calls and texting, and we have taken to carrying our computers in our pockets. It is time to create the best possible communication tools, as beautiful as they are useful. Wire is just that."-Janus Friis, co-founder, Skype
A version for PCs is expected to be added soon, and there is talk about some premium features in the future that will be added to Wire. Calls are not only expected to sound extremely clear due to the Opus open source audio codec, they are also secure thanks to the use of encryption at both ends of the conversation.
While Skype might be feeling its age, it still offers the real-time video that Wire will not launch with. Still, Wire has enough goodies right now to make users run over to the appropriate app store to add it to their iOS (8 and higher) or Android (4.4 or higher) device.
source:
Wire