Press Release announcing Samsung's $650 million biometrics acquisition was a fake
12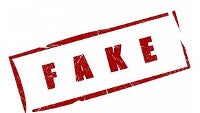 Now that a fingerprint sensor has apparently caught on with the public (unlike the one on the
Motorola ATRIX 4G
) thanks to the Touch ID on the
Apple iPhone 5s
, an Android model is giving the feature another chance on the platform. If you're a loyal PhoneArena reader, you certainly know by now that the
HTC One Max
will come to market with its own fingerprint sensor
. And Apple has been so pleased with the reception to the Touch ID, and how it has been working (flawlessly is the word used most often), that leaked photos show that the
upcoming Apple iPad 5 and Apple iPad mini 2 will both have the feature
.
So when a press release made the rounds on Friday morning claiming that Samsung had purchased a biometrics firm called Fingerprint Cards in a $650 million all cash acquisition, why would anyone give it a second look? The presser was distributed by Cision, a firm known for handing out PR material.
The only problem is that there was no such deal as both Korean based Samsung and Fingerprint Cards denied that there was an acquisition in place. And if you're looking for a motive for why someone would take the time to construct what Cision calls a "
sophisticated fraud
," consider that the stock price of the biometrics firm rose 50% in minutes once the news went out. All of the trades were canceled and investigations have been started by the appropriate agencies to see if they can, ahem, finger the individual behind the fraud.
Samsung is said to be working on a fingerprint scanner of its own and
almost included it
on the recently released
Samsung Galaxy Note 3
.
source:
Reuters