Poll results: Would you care if the Samsung Galaxy S6 doesn't ship with a Snapdragon chipset?
33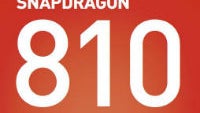 Bloomberg confirmed the other day that Samsung has ditched Qualcomm whatsoever, and its next flagship, with all of its Edge, US carrier, and whatnot versions,
will only be powered by the homegrown Exynos chipset
, at least in the first batches. This will likely be the
7 Octa
edition that is in the Note 4, but paired with Samsung's new LTE radio. Qualcomm is said to be working on a redesign of the manufacturing process to work around the eventual minor issues, but Samsung might not be willing to take chances.
Now, when it comes to what the differences are between Snapdragon 810 and Exynos 7 Octa, we'd have to wait and see exactly what modification Samsung has eventually used for the S6, but one thing is for certain - it will be built on the superior 14nm process, whereas Qualcomm uses 20nm for the 810, and only this year will move down to 14nm.
This is why we asked you last week if you would care what chipset the Galaxy S6 ships with initially, and whether the eventual decision to pass on Snapdragon 810 would matter to you at all when you are deciding on Samsung's next flagship phone. It turns out that a surprisingly high amount of our more than three thousand responders, about 40%, will be miffed if Samsung mainly uses Exynos in the Galaxy S6, while for roughly 60% this won't be an issue. In any case, the unveiling is only a few weeks away, so we'll see how the S6 chipset drama turns out in the end.