Pocket for Android receives immersive mode and refined layout, while iOS gets new languages
0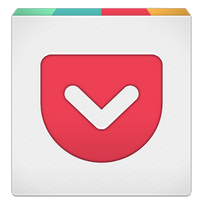 Both the Android and iOS versions of Pocket, the app that allows you to save an article and read it later, have recently been updated with some new features. The most prominent change in Pocket for Android is the introduced support for KitKat's immersive mode – now, the navigation buttons of Pocket's interface won't be visible when you read your saved articles. As usual, you may opt to turn that option off and benefit from the old school interface.
The layout and the typography of Pocket for Android have also been refined – the developer has created almost a seamless flow between all the headers, text boxes, and paragraphs of the interface. In addition, whenever you save an article for further viewing, Pocket will automatically adjust its layout and text size in order to provide you with the best reading experience.
Among the few improvements to the iOS version of Pocket are the added translations to several new languages, such as Chinese, Dutch, Korean, Polish, and Portuguese. These are on board the Android version, as well. And last, but not least, both versions of Pocket have received numerous performance improvements and bug fixes.
We recommend that you check out Pocket, it's a useful free app that might surprise you with the level of functionality it has in tow. And if you're toting a Windows Phone device, why don't you give
Poki
a try?
Download: Pocket (
Android
|
iOS
)
via:
GSMArena