Pimp my phone: 10 cool new Android launchers, wallpapers and interface tools for November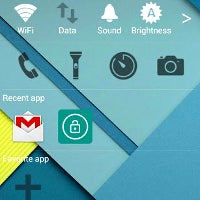 We took a glimpse at what's new and cool at the Play Store in the interface draping department for the month that passed, and noticed a few launchers and interface tools that you might find useful, or at least funky to try out. First in line are the Android Lollipop and iOS 8-style launchers, of course, as the newest editions of Google's and Apple's mobile operating systems are the hot topics in the software departments at the moment.
There are also a few novel takes on improving on your stock device interface, like adding custom toggles in the notification bar, as well as an influx of small, lightweight launchers with tiny footprint that won't be as much of a drain on your phone's resources as the big boys, making them suitable for lower-end devices, so check them out if you got one of those.
Pimp my phone: 10 cool new Android launchers, live wallpapers and interface tools for November