Pebble teaser counts down to tomorrow's announcement; what will we get?
2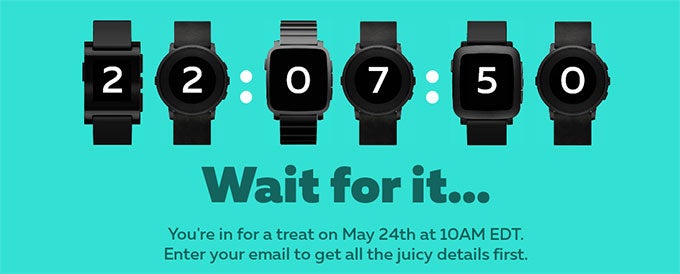 Last year, Pebble went color with
the introduction of the Pebble Time
, followed in short order by the Pebble Time Steel and eventually the
Pebble Time Round
, the company's first circular smartwatch. But while Pebble found some early smartwatch success thanks to its cross-platform support and long battery life, would it be able to stand the test of time as it faced growing competition from flashier, bigger-name brands? We're very curious
what the future holds for the manufacturer and its wearables
, and now we wonder if we could be about to get some new details on the next chapter of Pebble's story, as the company counts us down to some sort of big announcement for tomorrow.
Pebble's counter is ticking away the seconds until 10AM Eastern tomorrow morning, when the company advises us that we're "in for a treat."
Elsewhere, Pebble suggests that fans should invite their friends to watch the countdown action for themselves, writing that "everything's better with friends."
What in the world
could Pebble be preparing us for?
We'd love to see some new Pebble hardware, but we're not convinced that's necessarily the route the company is taking here. For one thing, that "better with friends" quip has us thinking about the sort of socially driven feature that might be part of a new software update. Or if not something of the update variety, then maybe just a big sale on existing Pebble hardware – and that would certainly count as a "treat."
But while our gut's saying "no," we just can't
totally
dismiss the idea that we might be about to see a new Pebble model launch. Check back with us tomorrow morning for details of whatever news actually emerges.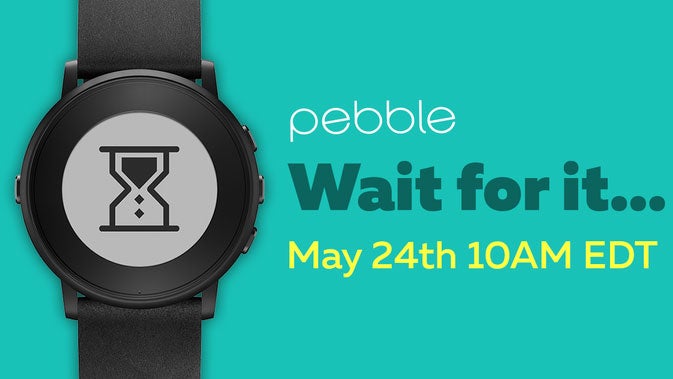 source:
Pebble
(
Twitter
) via
Pocketnow