OnePlus 7 Pro gets a price cut of up to $110 in Canada
1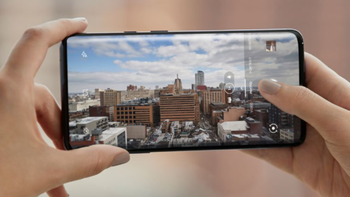 As Apple has discovered, currency exchange rates can play a big part in determining how well a product will sell overseas. Because the dollar was so strong against the Chinese Yuan late last year and early this year, Apple had to raise the price of the iPhone in China. At one point, the "more affordable"
iPhone XR
cost Chinese consumers more than the
Huawei Mate 20 Pro
; at the time, this was Huawei's most pricey and premium handset. Apple could have reduced its profit margins to keep prices down, but originally elected to protect them at first. In January,
Apple was forced to cut the wholesale price of some of its devices in China
to stimulate demand.
An exchange rate issue has also affected the pricing of the
OnePlus 7 Pro
in Canada. As a result, on its Canadian web page (via
Android Central
) OnePlus has cut the price of the phone by as much as $110 Canadian Dollars ($83.81 USD). And OnePlus is even offering cash back to some of its Canadian customers who've already purchased the
OnePlus 7
Pro. If you bought the phone from OnePlus' Canadian site between 10 am ET 5/17 and 12 pm ET 6/28, you should receive an email from the company explaining how to get the manufacturer to return as much as $110 CAD.
The new pricing is as follows:
6GB memory/128GB storage-$899 CAD (cut by $100 CAD)
8GB memory/256GB storage-$939 CAD (cut by $110 CAD)
12GB memory/256GB storage-$1,009 CAD (cut by $110 CAD)
The cut brings the OnePlus
7 Pro
pricing in Canada closer to its U.S. Dollar pricing. For example, before the price cut, the 6GB RAM/128GB model was selling in Canada for the U.S. Dollar equivalent of $761.11, more than $92 over the actual U.S. price of $669. With the price cut, it now sells for the equivalent of $684.93 or nearly $16 above the cost of the handset in the states.