OnePlus One coming to Russia?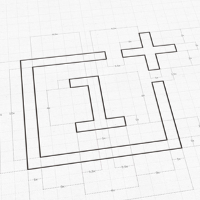 While nothing official has been said by OnePlus, it would appear that the
OnePlus One
is heading to Russia. The handset has apparently been certified by Rostest Moscow, the agency charged with testing certain equipment and products in the country. Back in August, OnePlus started a "Hello Russia" thread on the OnePlus forum and it was obvious from the start that the manufacturer had an eye on launching its handset there. The initial thread from OnePlus co-founder Carl Pei even states, "
It's an enormous market, where we also know the rules are a bit different. Right now, Russia is really mysterious to us. With your help, we'd like to learn more
."
OnePlus continues to look for new markets to expand the distribution of the One even while speculation continues about a sequel to its flagship-style phone. Earlier this month, we passed along a statement from Pei revealing that
the next OnePlus handset will be unveiled in the second or third quarter of 2015
.
Not that expansion has come without a hiccup for OnePlus. A recent move into India had been marred by a
recently reversed ban
that prevented the OnePlus One from being sold in the country. Micromax, an Indian smartphone manufacturer, has launched an exclusive line of Cyanogen powered handsets. Cyanogen also powers the OnePlus One everywhere but in China. After initially banning the OnePlus One in the country, an Indian court temporarily lifted the ban after deciding that the Micromax phones compete in a much lower price segment than the One does. The court will resume listening to arguments on January 7th.
In the meantime, we will have our ears to the ground, listening for more information on a possible launch in Russia of the OnePlus One. If we hear anything, we will be certain to pass it along.
Thanks for the tip!
source:
Mobiletelefon.ru
(
translated
)