OnePlus One already has a decent port of Android 7.0 Nougat
5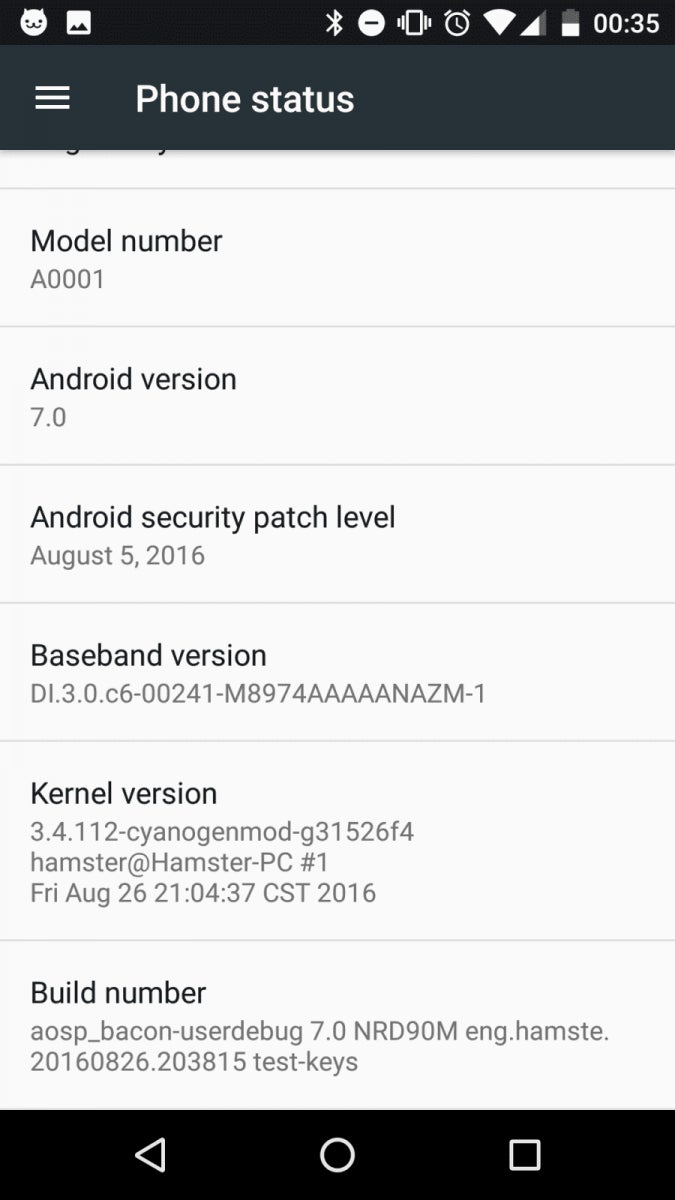 In a week that has seen a
OnePlus One
apparently
catch fire and subsequently explode
, some lighter news on the original
Flagship Killer.
Along with the experimental ports of Android 7.0 Nougat on relics such as the
Google Nexus 4
and
Nexus 5
, OnePlus' first ever smartphone has also gotten in on the act. Where the early builds for Nexuses have been rather buggy, those rocking a OnePlus One can take heart from the fact that most of the basic hardware features are seemingly functional. There are a few caveats, of course, but considering Nougat only arrived a few days back, the work of the hacking community must once again be applauded.
XDA-Devs member
updateing
has come through with this build for the
ever-customizable
OnePlus One. Compiled straight from the AOSP source, the release notes suggest that
'almost everything works'.
Known issues include video hardware encoding, which prevents the video camera from recording properly. The stock keyboard doesn't work either, so users will have to install a third-party alternative via ADB, and there are several other noted issues besides.
As you'll surely be aware, the OnePlus One will not be updated officially beyond Android Marshmallow. So if you're rocking the device and dying to see what the fuss is about with Nougat, this could be your way in. Keep in mind, though, that you're not going to achieve the smooth, unadulterated experience you'd get on a newer flagship running official Android 7.0 firmware.
For more info, check out the source link below, and let us know how you get on if you do happen to dabble in this tailor-made ROM.