Android 7.0 Nougat (sort of) up and running on the Google Nexus 5
9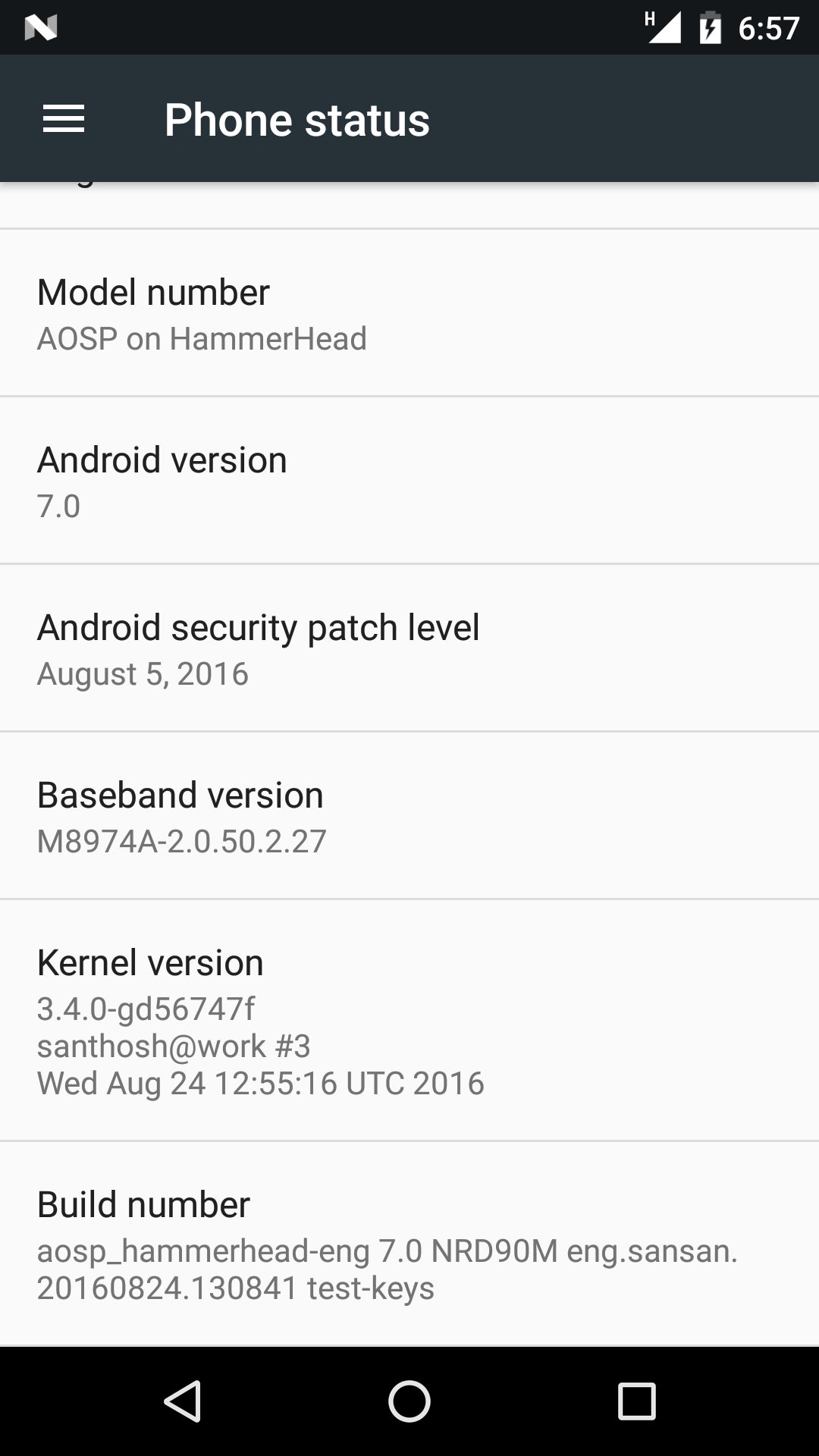 While the much-loved Google
Nexus 5
has
not been carried forward
with the latest Android 7.0 Nougat, hackers and modders have naturally decided to ditch the rule book. The firmware only rolled out a couple of days back and already, a port of Nougat is semi-functional on the LG-made cult hero. Sure, it still needs a generous amount of tweaking, and everyday necessities like the camera and Bluetooth are missing. But let's not kill the romance here — the Nexus 5 (un)officially runs Nougat!
As ever, the diligent folk of
XDA-Developers
, specifically user
Santhosh M
, should be credited with this very early port straight from the AOSP ROM. Since there are more than a few cogs missing at this moment, installation is not recommended on a daily driver. Heck, even if you do have a spare device and the requisite technical nous, you may still wish to wait until further progress has been made.
As aforementioned, there's no Bluetooth or camera, and quite a few other problems are likely to beset those brave enough to dive in. Impressively on a few days' work, though, the port offers RIL connectivity, Wi-Fi, basic audio, touch, and the display drivers are said to be in good working order.
It's still very early doors, but given the Android community's affinity to the Nexus 5, it's more than likely that a number of fully functional Nougat ports will be possible in the near future.
For now, if you've got a bit of spare time, a Nexus 5 collecting dust, and don't mind dipping your toes into the hackier side of Android, you can find the details at the source.