Android 7.0 Nougat can be unofficially installed on the Google Nexus 4
12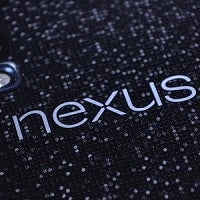 A few days back, it was revealed that the new Android 7.0 Nougat
had made its way
to the
Google Nexus 5
. Not in an official sense, of course, for the Big G left the antiquated handset
out of the reckoning
with its most recent firmware update. The Android hacking community, as usual, had other ideas, and has outdone itself once more with a port of the latest flavor of Android to the
Nexus 4
.
Once again, the dedicated users over at
XDA-Developers
have found a way to furnish the nearly four-year-old smartphone with the just-released Android update. A device with a Qualcomm Snapdragon S4 Pro processor, 2 GB RAM and 2100 mAh battery, it seems a far cry from the flagship handsets of today. Back in its time, though, it was a
real winner
, and to have it running Nougat today is a credit to the handset and those working on the port.
As with the Nexus 5, the build is not completely plain sailing. In fact, it's said to be a rough ride with frequent crashes, while features like the NFC, accelerometer and GPS are non-functional. There are some crumbs of comfort, though: Wi-Fi, Bluetooth and hardware acceleration are among the features apparently working.
As you might have gathered, the port is very much a work in progress, and should not be flashed on your Nexus 4 if it's a daily driver. If, however, you have this relic of a smartphone collecting dust in a drawer somewhere, here's a welcome opportunity to rejuvenate it.