OnePlus 7 Pro beats the Google Pixels to the punch with the August security update
5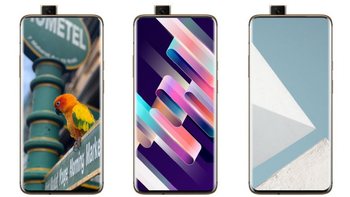 Besides the August security patch, the update includes a few improvements to the OnePlus 7 Pro including optimized Adoptive Brightness. This is the feature that uses AI to learn where you like to have the brightness of the screen set under various lighting conditions. It will then adjust the screen's brightness automatically based on this learned information. The update also optimizes the sensitivity of the touchscreen when you are playing a mobile game, and optimizes "the accidental touches with notification bar in calling." Google Mobile Services (GMS) is updated to 2019.06, and there are various bug fixes and improvements.
Even though the OnePlus 7 Pro beat the Pixels to the punch, we won't know what security issues Google is patching until it releases its monthly report. That could come as soon as tomorrow. Last month's report was disseminated on July 1st while the month before Google delivered it on June 4th.
As for the OnePlus 7 Pro, the update is rolling out in stages. If you own the handset but didn't receive it today, check again tomorrow. Keep in mind that it could be a few days before it actually hits your phone.

Recommended Stories