July update for the Pixels is here to fix bootloop issue and four other problems
33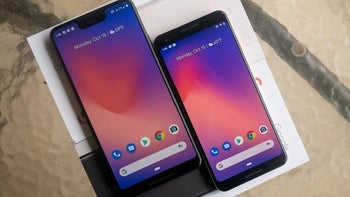 Last month some
Google Pixel 3a owners thought that they had been transported into the future
when they received the monthly July update in June. The new OTA update was sent just two weeks after the one for June was disseminated and it included the July 5th security patch. As it turned out, the software was really meant for internal use only (dogfooding in the parlance of tech firms) in an attempt to gather some feedback, and wasn't meant to be distributed to consumers.
Now, nearly two weeks later,
Google has started pushing out
(via
Android Authority
) the monthly July update for the Pixel handsets. There is good news since the July 5th security update includes no security patches for the Pixel line. However, there are some functional patches which are sent to fix and exterminate bugs. For example, on models including the
Pixel 2
,
Pixel 2 XL
,
Pixel 3
,
Pixel 3 XL
,
Pixel 3a
and
Pixel 3a XL
, the update improves the detection of the "Ok Google" hotword and music playing in the background. The latter is important because the Pixel lock screen can be set to name the title and artist of songs playing in the background. If the songs can't be detected, the feature doesn't work.
One functional patch included with the July update helps stop the bootloop that
some Pixel 3 and Pixel 3 XL units fell into after the installation of the Android Q beta 4 update
. Prior to this bug fix, affected users would have to put their phone into recovery mode and reboot the device. Performing a factory reset also fixed affected models. Another patch fixes Japanese language support for emojis on all Pixel handsets, and another improves the Titan-M security chip on Pixel 3 and Pixel 3a series phones. The chip prevents hackers from turning back the version of Android on your device for evil reasons and blocks hackers from unlocking the bootloader on the aforementioned units.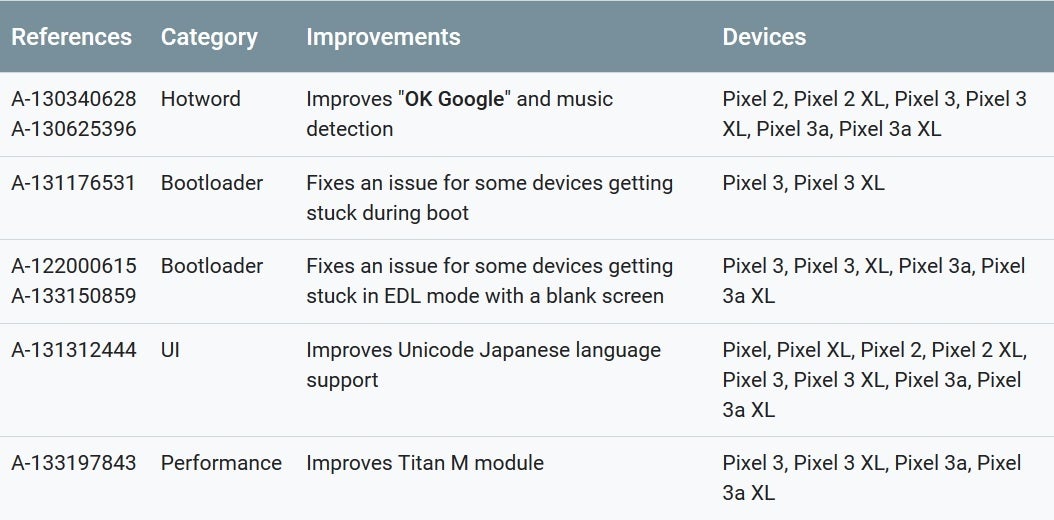 Functional patches included in the monthly update for the Google Pixel line
You can see if the update is ready to be installed on your Pixel by going to Settings > System > Advanced > System update.