OnePlus 3 update does more harm than good
57
The
OnePlus 3
is in the middle of receiving an update that exterminates a nasty auto-restart bug. The 26MB file also improves call quality. The official changelog mentions things like "various fixes and carrier optimizations." But the problem is that the update, while fixing some issues, doesn't fix others and even creates new ones.
For example, OnePlus 3 users who have installed the update are now saying that it prevents Android Pay from working. Additionally, the front-facing camera's auto focus remains broken, and Doze continues to break notifications; since the August security patch is not part of the update,
the Quadrooter vulnerabilities remain a possible threat
to OnePlus 3 users.
One issue that more than one user has been complaining about is the phone's propensity to drop from a 4G LTE signal to a 3G and then a 2G signal rather quickly. There is a solution. You can lock in an LTE signal on your phone by opening the dialer, tapping on *#*#4636#*#* and opening
Phone Information
. Click on
Preferred network type
and select
LTE only
. This workaround isn't helping everyone, so hopefully another update will soon be on the way.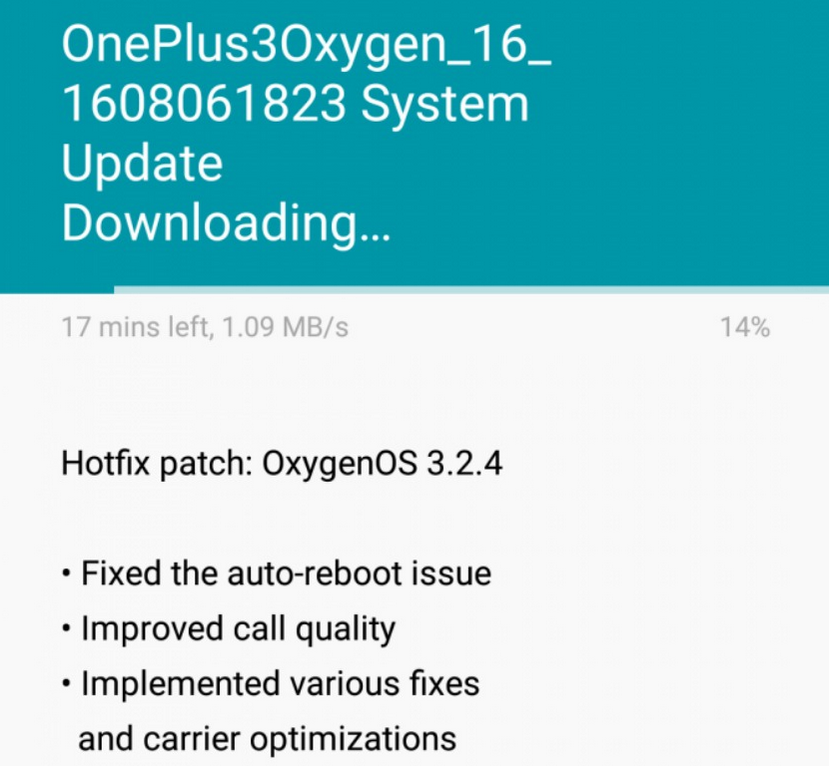 This update sent to OnePlus 3 users is doing more harm than good
source:
OnePlus