OnePlus 3 Review
99+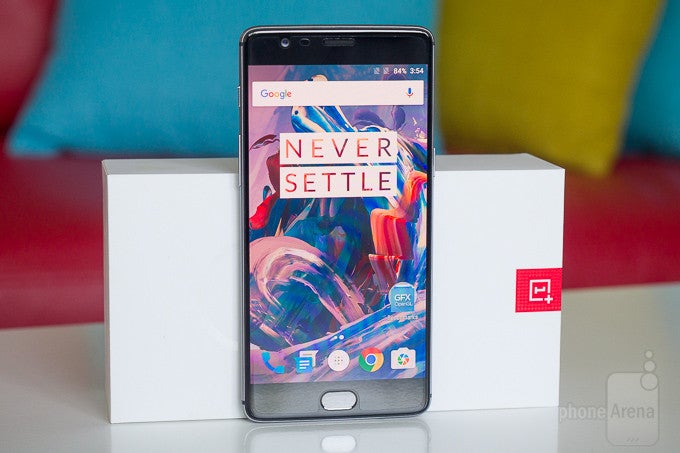 Update

: Read our OnePlus 3T review!
Introduction
OnePlus has never shied away from bold marketing: known for its "flagship killers" that "never settle", and for throwing marketing cliches and 'firsts' at customers salivating at the prospect of a phone selling for half the price of Samsung Galaxies and Apple iPhones, yet with similar performance.
For a brand that was starting from (almost) zero, though, that kind of noise was necessary. Living through its rebellious teenage years, OnePlus had to deny everything and try it all before finally settling for a product that does away with a lot of the immaturity of earlier launches: the
OnePlus 3
.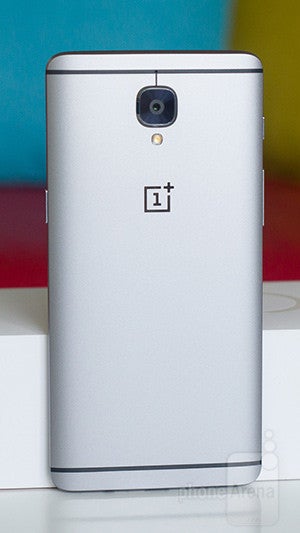 Gone is the extremely annoying invite system that resulted in weeks of waiting and a lot of broken hopes, gone are the bold, but also outrageous marketing claims. Is it time to start taking OnePlus seriously? With a massive launch on day one with availability in 31 countries across the globe and fast shipping, the OnePlus 3 means business. Let's see what it's all about.
In the box:
OnePlus 3
Wall charger (5V - 4A)
USB-C to USB cable
User manual
Sim ejector
Design
A grown-up, solid design with a comfortable, ergonomic in-hand feel.
The OnePlus 3 is a grown-up, solid design: with a body carved out of a single piece of aluminum, it has that substantial feel that you get from high-end devices. The design is not something new or original per se: the body looks a lot like that of an HTC phone, the camera hump seems to be very similar to that of many Huawei phones, but we don't get a feel that OnePlus tried to clone a particular device, and it all comes together well.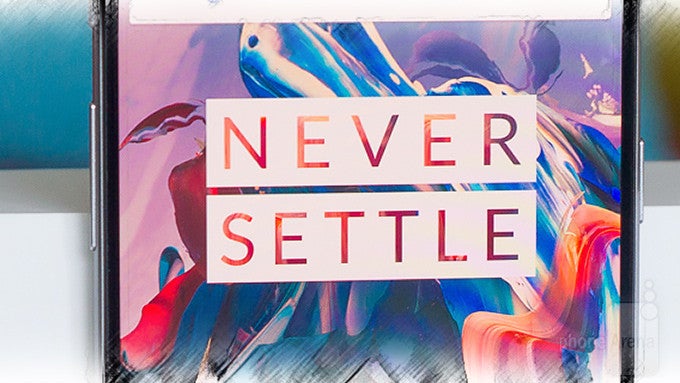 First, let's talk physical size. The OnePlus 3 is a 5.5-inch phone, and while it's not as thin and compact as a Galaxy S7 Edge, it still feels fairly thin and compact for its size. The OnePlus 3 sits in your palm very comfortably and ergonomically with its nicely curved back. The device is also remarkably thin at 7.3mm, and at 158 g (5.57oz) – it feels relatively lightweight for a phone this size.
It's worth saying that the OnePlus 3 team spared no effort and even the buttons on this phone feel well made. The rather large physical keys (a power/lock key on the right and a volume rocker on the left) are easy to press and respond with a pleasant click. And yes, there is a mute switch! Located right above the volume keys on the left, the three-step mute switch is a great time saver and comes particularly handy when you need to quickly mute your phone. We wish more Android phone makers would incorporate such a handy switch in their phones.
Up front, there is what appears like a physical home key. It's not a button that you can press, though, but just a touch-sensitive area that you can tap on to go back to your home screen or to unlock the OnePlus 3 with your fingerprint. There are two invisible capacitive keys around the home key: you can actually customize them (you can set which of them to be the back and which - the multitasking key). We love that freedom of choice: we know plenty of people who are allergic to phones where the right key serves as a multitasking button, but we also know a ton of people who prefer it that way. Then, you can even disable those two keys completely and rely instead on on-screen buttons a la Nexus. The OnePlus 3 satisfies all those different tastes in a very elegant way.
There is no water resistance or any other protection from the elements, just in case you're wondering.
Display
The 5.5" AMOLED display with a 1080 x 1920-pixel resolution could use some more accurate colors for a more natural look
The OnePlus 3 features a 5.5-inch "Optic" AMOLED display with a resolution of 1080 x 1920 pixels. From a pure numbers perspective, the OnePlus 3 screen is not quite as sharp as those of some other high-end Androids, however, we find this 1080 x 1920 resolution to be sufficient for this screen size, delivering a sharp and clean image that's easy to read.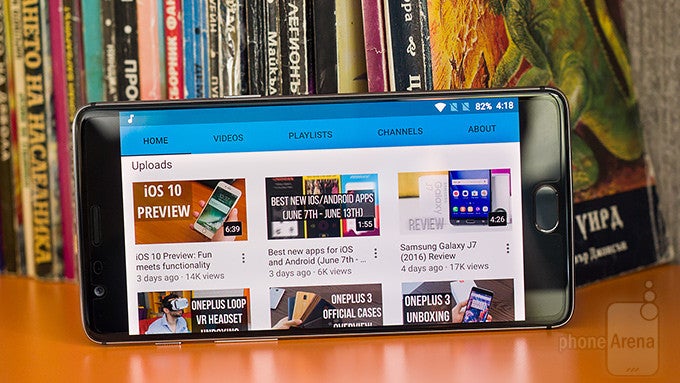 But what is this strange new Optic AMOLED screen technology, you might wonder? Don't worry, you haven't missed the next revolution in display manufacturing. Optic AMOLED seems to be no more than a marketing term that OnePlus uses to describe its specific calibrations and adjustments done for an otherwise regular AMOLED panel. The company says it performed some specific gamma corrections. However, we see nothing impressive on this front – just a boosted contrast level, which isn't necessarily a good thing.
This brings us to the actual colors. Put simply: this is one of the worst displays on a phone that has some serious ambitions.
Colors on the OnePlus 3 looks unnaturally bluish, and are way overblown, resulting in nearly neon-like nuances. Such bluish displays were often seen on cheaper Android phones a couple of years ago, but it's quite a shock to see such poor color rendition on a modern, presumably high-end phone.
Getting a bit more technical, it seems that OnePlus is targeting the NTSC color gamut, which is a bad practice given that most (if not all) content on the web including photographs, video and the whole Android system is made for the sRGB color standard. OnePlus is now promising that it will introduce an sRGB color mode via a software update soon, so needless to say, we're looking forward to that.
The screen is also not very bright, and you might have a bit of a trouble making out what's on it on a sunny day. Another notable issue we have is that auto-brightness works surprisingly slowly. We noticed this when starting the camera: it takes the screen a few long seconds to adjust to bright light, and those could result in a missed shot. But it's also just plain annoying: while other phones adjust their brightness almost instantaneously, the OnePlus 3 always takes a few seconds for such a simple operation.
Interestingly, there is a pre-applied screen protector on the OnePlus 3, but while we do appreciate this, the protector itself seems to be a bit too narrow, not quite covering fully the screen, so that your finger - rather than gliding smoothly across the glass surface - constantly bumps against the edge of that screen protector.
Display measurements and quality