OnLive Desktop for Android tablets now available
2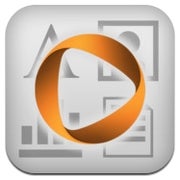 OnLive
rose to fame with its
cloud-based gaming platform
. In a nutshell, it enables smartphone and tablet users to play high-quality video games by handling all the heavy computing remotely and streaming back a video of the action to the user's device. Later, the company released OnLive Desktop, which provided a cloud-based Windows 7 desktop environment and worked in a similar fashion. However, it was only available on the iPad at launch.
Fortunately,
OnLive Desktop has just been made available for Android tablets
as well. And just like its iPad version, it is free to download and use. It provides a fully working Windows 7 desktop environment and comes with goodies like Microsoft Word, Excel, and PowerPoint. Also, if you intend on using OnLive Dekstop professionally, you might be interested in OnLive Plus, which features internet browsing at gigabit speeds and access to other cloud storage service, Dropbox being one of them. The Plus version of the service is priced at $4.99 per month.