Now you see me: top 5 best clear/transparent cases for the iPhone 7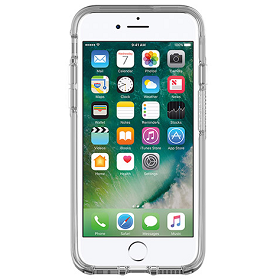 If you're looking for the best clear/transparent cases for the Apple
iPhone 7
, you've landed on the right page!

In what follows, we'll discuss the best iPhone 7 clear/transparent cases currently available in the US. Before we get to our recommendations, however, we'd like to briefly go over the reasons why clear (transparent) cases are preferable over other case types, such as rugged cases, leather cases, or battery cases.

While rugged iPhone 7 cases offer extreme protection for your investment, most of these are bulky and unattractive. Leather cases are one way to solve this problem, but some find that leather has no place covering a piece of high-end modern technology. If you want to protect your iPhone 7 without covering it in leather or bulky plastic, transparent cases are here to save the day: they offer some degree of protection for your iPhone 7 while still letting the beautiful design of the phone shine through.