Note 7 picture with S Pen pops up, the stylus may function under water
39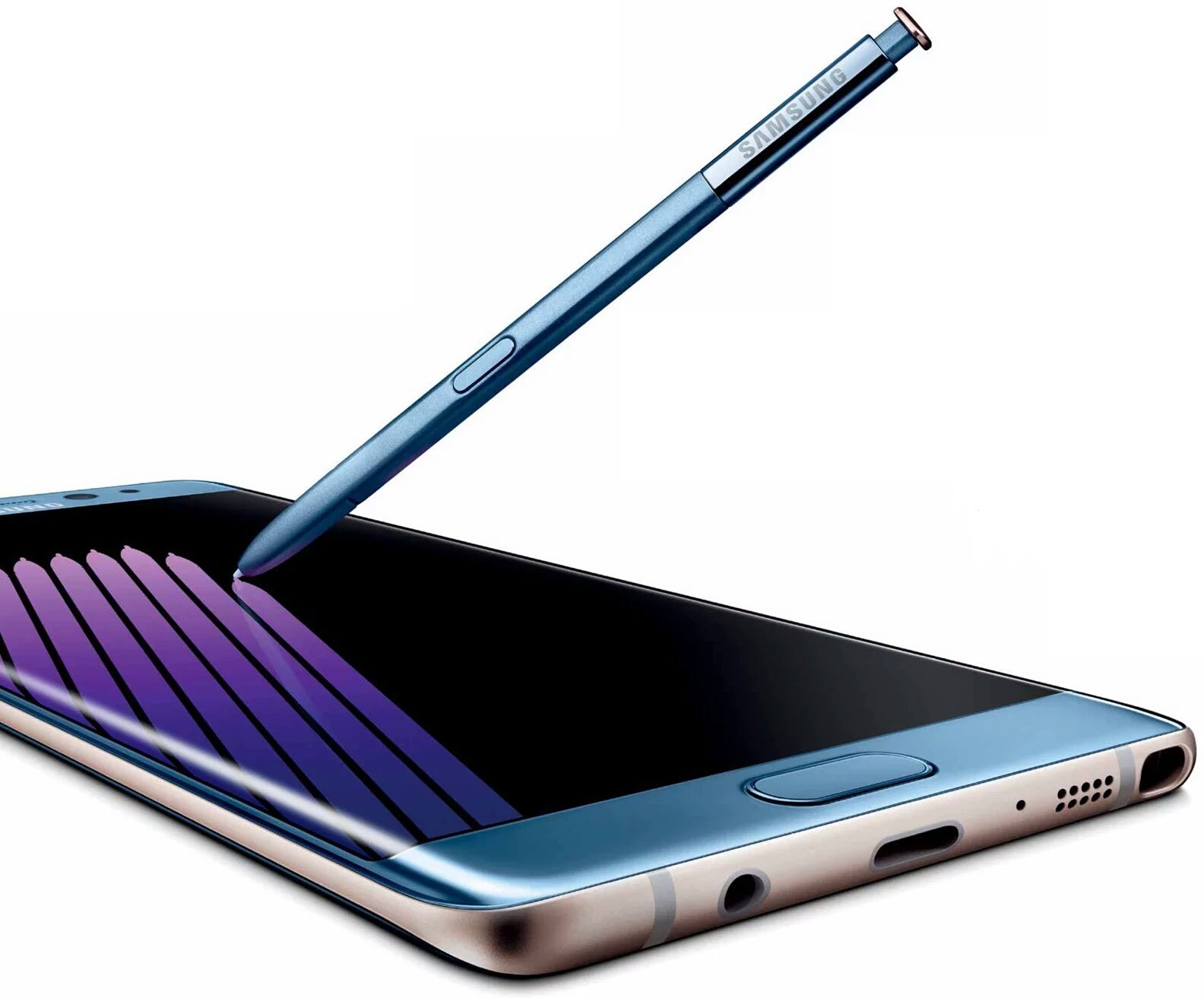 Well, well, well, what do we have here today, folks - a purported official
Galaxy Note 7
image shown by none other than Evan Blass of @evleaks fame. With the veracity potential out of the way, we now turn our attention to the picture of the eventual Note 7 itself.
In a nutshell, everything that has been rumored so far about it, is being confirmed by the image. We have the sloping screen sides of Samsung's signature "edge" flexible display, the two opening at the right of the earpiece that are said to be an iris scanning biometric setup, and what looks like an USB-C port at the bottom. The phone is even in the
new Blue Coral color
, for a good measure.
What else is in the Blue Coral scheme that you see in the picture? That's right, what we are witnessing may be the first sightings of the venerable S Pen that will arrive with the Note 7, color-coordinated in Blue Coral on the stem, and at the tip painted in the same hue as the brushed metallic sides of the phone so that your aesthetic pleasure is complete. The
S Pen will be given special emphasis this time
, with a couple of new tricks under its belt, and a
greatly optimized software
, or so has hinted Samsung.
Here we come to the uncorroborated part of the story - Mai Nguyên, an owner of mobile tech stores and adjacent tech blog who posted this same image on his Facebook page, tips that the S Pen may also let you write on the phablet under water. Samsung has a
factory in Vietnam
, and several of the Note 7 models for US carriers that were
approved by the FCC
not long ago, carried the "Made in Vietnam" sign (SM-N930A for AT&T, SM-N930P for Sprint, and SM-N930R4 for U.S. Cellular), so there is a pretty decent chance that the image is not just a great render, plus the submarine doodling could indeed be a thing.
Well, given that the Note 7 is widely expected to be as waterproof as its smaller
Galaxy S7
and
S7 edge
siblings, this only makes sense. What we are curious about, though, if the claim for underwater writing holds water in the end, is how exactly has Samsung managed to pull that off, considering how deep the stylus silo goes into the phone's chassis.
We don't doubt Samsung's engineering abilities, but are just curious for the explanation, and we are sure one will be lined up in short order during or after the Note 7's announcement on August 2nd. We will be there live watching and relaying to you any hints that Samsung throws our way. Do you like what you see here?