Nokia Lumia 900 coming to T-Mobile, employee says so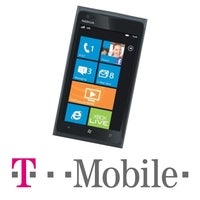 But it seems like AT&T subscribers won't be the only ones having all the fun.
The Nokia Lumia 900 may soon come to T-Mobile
, if an employee at a T-Mobile store is to be trusted. The
"Lumia 900 will be coming to T-Mobile this summer"
were the employee's exact words, and reportedly, they were stated with a great deal of confidence.
Frequent readers might recall that rumors about the Lumia 900 launching on T-Mobile we have stumbled upon before. Back in January, a report suggested that
the smartphone was bound for T-Mobile
as soon as AT&T's 45 day exclusivity period (this number is unofficial, by the way) runs out. Furthermore, that very same report mentioned that the device will be treated to a camera upgrade replacing the 8-megapixel shooter with a 12-megapixel one, but that should be taken with a huge dose of disbelief.
So, T-Mobile subscribers, would you be interested in the Nokia Lumia 900 if the carrier releases it? Let us know by dropping a comment below.