Lumia 900 data connectivity fix available now
12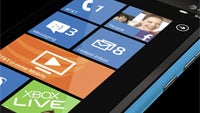 As you know, a
handful of Nokia Lumia 900s experienced data connectivity issues
.
Nokia promised an update would be available by April 16th
and offered a $100 rebate to everyone that purchased the phone before April 21st as a gesture of goodwill. Those affected have the option to swap their phone out with a new device or wait for the software update.
If you're among those who are holding on waiting for the software update, we have good news for you tonight. Nokia has announced that the software update is available now – a full 3 days early.
You can simply access the update through Zune or Windows Phone 7 Connector for Mac right now.
source:
Nokia