Nokia Lumia 800 may get a white version soon
10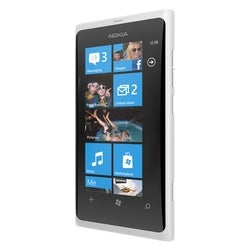 White smartphones are all the rage nowadays. They bring some variety and style to a pool of black, boring handsets, which is why they are sought after by the folks who want to stand out of the crowd.
Last month, we came across evidence hinting that
the Nokia Lumia 800 is going to get a white version as well
, and today, even more clues pointing at that direction have surfaced on the web thanks to the guys at
XDA Developers
. The images that you see below are screenshots from applications that are used for browsing for Nokia firmware. Both of them indicate that a white
Nokia Lumia 800
is to be released in Switzerland and Portugal. Furthermore, the images have been provided by two independent sources, which makes the story slightly more credible.
Nevertheless, until the existence of a white Nokia Lumia 800 gets officially announced, it would probably be a good idea to not get too excited about it. On the other hand, a white Nokia N9 is currently on the market, and since the Lumia 800's design is more or less identical, the odds of seeing a white Lumia 800 getting unveiled soon seem high.