Nokia 6 Arte Black (with extra RAM and 64 GB of storage space) is coming to the US
9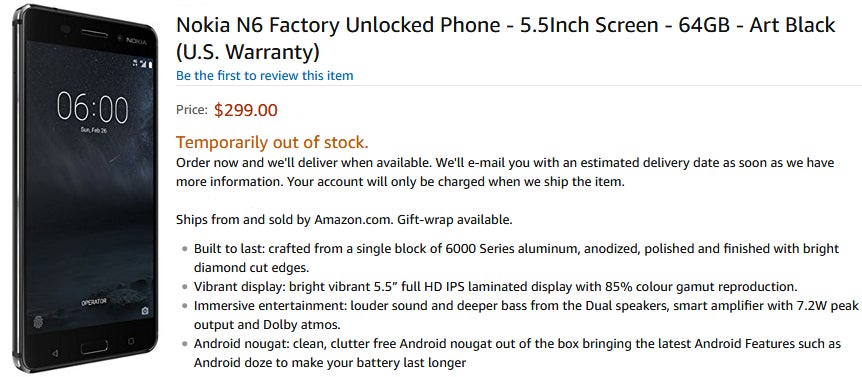 Back in March, HMD Global (the new company that's in chargeof selling Nokia-branded phones) unveiled a special edition of the mid-rangeNokia 6. Called Nokia 6 Arte Black, this special handset is coming to the US - severalmonths after the regular version of the phone was released stateside.
The Nokia 6 Arte Black is now listed on Amazon, HMD'sofficial retail partner for the US. Unfortunately, the handset iscurrently out of stock, with no word on exactly when it's going to be available(though soon is probably a good guess).
Amazon will sell the Nokia 6 Arte Black for $299, US warrantyincluded. That's $70 over the price of the regular Nokia 6, and there's a goodreason for this. While the normal Nokia 6 comes with 3 GB of RAM and 32 GB ofstorage space, the Arte Black offers 4 GB of RAM and 64 GB of storage space. Inaddition, the Nokia 6 Arte Black has a glossy back cover - as opposed to the matterear of the regular black Nokia 6. All other features and specifications remainunchanged.
You can see the nuance/finish difference between the regular black Nokia 6 (left) and the Arte Black variant (right) in the image below: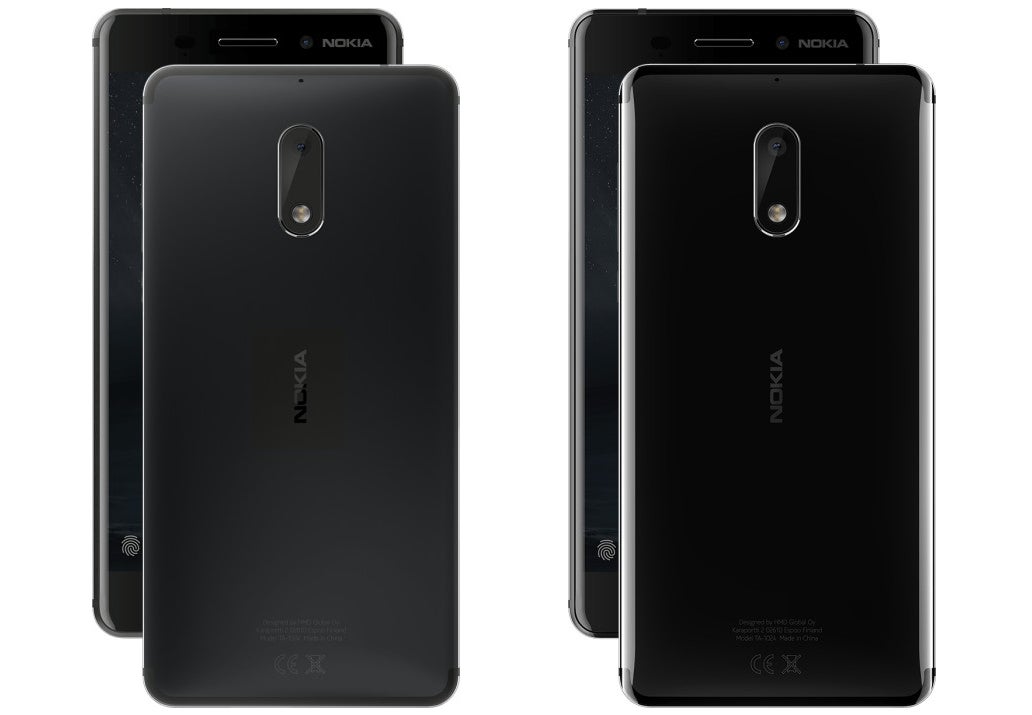 Just like the normal Nokia 6, the Nokia 6 Arte Black is offered unlocked, and can be used on GSM/LTE carriers like AT&T and T-Mobile. Is anyone here planning to buy this glossy Nokia?
source: Amazon