No secure SIM card or special app needed to make mobile payments using a Windows 10 handset
11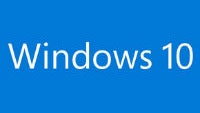 While Apple Pay has been the rising tide that lifts all mobile payment boats, most of those boats are Android powered. In other words, Microsoft's mobile platform has been pretty barren when it comes to a mobile payment service. Sure, there was Softcard, but
its Windows Phone app was shuttered
when Google bought the technology and IP of the mobile payment system that was developed by Verizon, AT&T and T-Mobile.
But there is good news. According to some PowerPoint images revealed at WinHEC, Windows 10 for Phones will feature Host Card emulation for NFC payments. This means that a Windows 10 powered handset with NFC won't need a special SIM card from their carrier. Android users need to insert the special SIM card into their handset to maintain privacy. In addition, no special app will be required for Windows 10 users either.
Microsoft has already agreed to offer this in conjunction with Amex, Visa and Master Card. The software giant will need to play catch-up to Apple and Samsung. The latter has already purchased LoopPay,
which gives it access to more than 10 million POS terminals
.
The PPT included a short promo video which you can view by clicking on the video below. Be warned, it is not in English!
source:
NPU
via
WMPoweruser