Samsung buys mobile payment company LoopPay; Samsung Galaxy S6 will support the service
22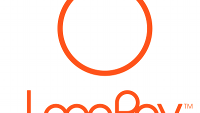 Back in December. we told you that Samsung would offer its own mobile payment service in 2015. We also mentioned that
the company was in talks with LoopPay
, a start up company whose technology worked on Samsung handsets when tested last year. On Wednesday, Samsung announced that it had purchased LoopPay for an undisclosed amount.
Instead of using NFC connectivity like most other mobile payment services including Apple Pay, LoopPay relies on the magnetic strip reader terminals at retail store checkout lines. LoopPay's technology turns these readers into receivers. Using a digital payment card that could be stored inside a smartphone case, the user taps his phone to the terminal to make a payment.
With LoopPay's technology, Samsung instantly has a huge advantage over Apple. 90% of retailers already have magnetic swiping machines which mean that over 10 million locations already support LoopPay's system versus the 220,000 and growing that support Apple Pay. David Eun, head of Samsung's Global Innovation Center says, "
If you can't solve the problem of merchant acceptance..., of being able to use the vast majority of your cards, then it can't really be your wallet
." Apple Pay's use of NFC requires retailers to install it in their stores, something that many are loath to do.
While Samsung's Injong Rhee, who is in charge of the mobile payments project for the manufacturer, wouldn't say if we would hear more about this at MWC in Barcelona, he did say that the
Samsung Galaxy S6
will support the service. Rhee has said that Samsung wants to go further than just allowing users to make payments using their phone. The goal is to provide users with information about their spending similar to how the S Health app tracks users health and fitness information.
source:
Reuters