Nexus 4 arriving on Google Play UK, France, Spain and Australia on January 30th/31st
1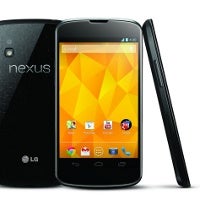 The
Google Nexus 4
is
finally back
! At least if you are living in the United States, Canada or Germany.
The rest of the countries where Google Play is active are getting it soon and now we know exactly when. If you live in the UK, France, Spain and Australia good news is you would soon be able to purchase the Nexus 4 at its affordable price.
As always, we don't know what the availability of the Nexus 4 would be, so we'd jump on the refresh and buy button as soon as the device goes on sale. Here is when this should happen:
UK: January 30th 15:00 (3pm) GMT (January 30th 7am PST)
France: January 30th 16:00 (4pm) CET (January 30th 7am PST)
Spain: January 30th 16:00 (4pm) CET (January 30th 7am PST)
Australia: January 31st 09:00 (9am) AEDT (Australian time zones are crazy confusing - there are at least 6 different ones, so feel free to calculate your own based on January 30th 2pm PST)
LG has promised that Nexus 4 supply will finally catch up with demand around the middle of February, but it seems like you'd be able to order one even earlier.
source:
Google Play store