New features on BBM Beta allow you to control the level of privacy
23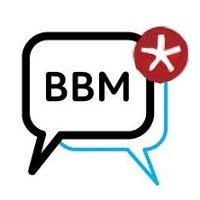 Everyone loves to have privacy when it comes to sending messages on their smartphone. Well, perhaps
everyone but FBI Chief James Comey
. BlackBerry notes that no one likes to see a message they send, end up in the wrong hands. So the new Beta version of the BBM Messaging app adds a number of new features that make it "Ultra-Private" according to the Canadian company.
The first new feature allows you to set a timer to determine how long a message can be viewed on BBM. All you need to do is tap the icon before you send a message or picture, and decide how long you want the recipient of the message to be able to view it. The message remains hidden until the recipient touches it with a long press. Once the timer expires, or the recipient takes his finger off the screen, the message is hidden once again. And if sometime takes a screen shot of the message, a notification is sent to the sender.
Another new feature will allow you to remove a message you've sent via BBM. Suppose you send a credit card number via a BBM message, but you don't want this message to stay forever in the recipient's BBM in-box. With the capabilities of the new BBM Beta, you can retract a message. The sender simply long presses on the message and selects "Retract Message" from the menu. Keep in mind that this will not work on pictures, or messages with multiple recipients.
You can check out these new features, soon to be coming to BBM, by clicking on the official BlackBerry video below.
source:
BlackBerry
via
TNW
,
Gizmodo