Stop smartphone encryption cries FBI chief Comey
46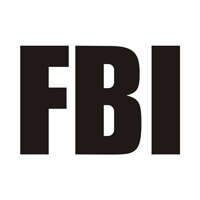 FBI chief James Comey spoke at a gathering at the Brookings Institution on Thursday, and reiterated his feelings about smartphone encryption. It is a subject that the top gun at the FBI says "
threatens to lead all of us to a very dark place
." On one hand, we have smartphone users desiring more privacy, especially in light of the rumored Snowden disclosures about the
NSA demanding information from carriers
and manufacturers. On the other hand, there is law enforcement, claiming that they need to be able to access this stream of information in order to do the job that the public expects it to.
Comey laments the added security that iOS and Android devices have, or will soon have. This new focus on security will mean that both companies won't be able to unlock phones and tablets to turn over pictures, documents, email and recordings. He is also up in arms about encryption. While the FBI chief admits that encryption is a valid selling point aimed at smartphone users, he sees it as a detriment to law-enforcement.
Comey rejects the notion that the FBI should be happy just to receive the metadata that includes phone numbers and location data. The FBI chief says that without knowing the content of these conversations, the information supplied by the metadata might not be enough to corral a criminal. He gave an example about how unencrypted information taken out of two cellphones belonging to a predator, helped find him guilty of murdering a 12 year-old boy. The convicted murderer is now on death row.
"Encryption isn't just a technical feature; it's a marketing pitch. But it will have very serious consequences for law enforcement and national security agencies at all levels. Sophisticated criminals will come to count on these means of evading detection. It's the equivalent of a closet that can't be opened. A safe that can't be cracked. And my question is, at what cost? Some argue that we will still have access to metadata, which includes telephone records and location information from telecommunications carriers. That is true. But metadata doesn't provide the content of any communication. It's incomplete information, and even this is difficult to access when time is of the essence. I wish we had time in our work, especially when lives are on the line. We usually don't."-James Comey, FBI Chief
There are other examples given by Comey, but his point was made. And in an effort to try to get smartphone users to come over to his side, he pointed out that unencrypted information pulled from a handset, can also help prove someone innocent when the evidence points to his conviction. Comey says that the pendulum has gone too far in one direction post-Snowden, and he is merely trying to help the FBI protect both liberty and security.
source:
FBI
via
BGR