Twitter confirms it is testing a new feature that will make it easier to use the app
2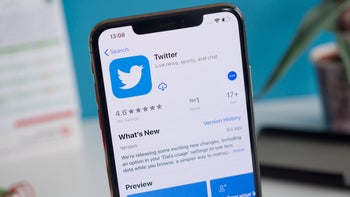 A few days ago,
Twitter pushed out an update
allowing users to swipe to the left for access to the camera to take photos or stream live video. The update also adds a feature that results in hashtag recommendations based on the user's current location. According to Twitter user Jane Manchun Wong (@wongmjane), who likes to dig through apps looking for future features, Twitter is testing a way for its members to follow a conversation on the app without having to like or respond to a tweet.
Jane says that the feature is called "Subscribe to conversation," and if a Twitter member signs up for it, he/she will receive a notification whenever there is a new reply to a particular conversation. After Jane disseminated her tweet stating that Twitter is testing "Subscribe to conversation," the official Twitter Comms account tweeted back "This is part of our work to make Twitter more conversational."
It might be some time before this feature shows up on your Twitter app, but when it does, you won't have to like tweets that you really don't like, follow someone that you don't want to follow, or post a response that you don't want to post just to keep abreast of a particular conversation on Twitter.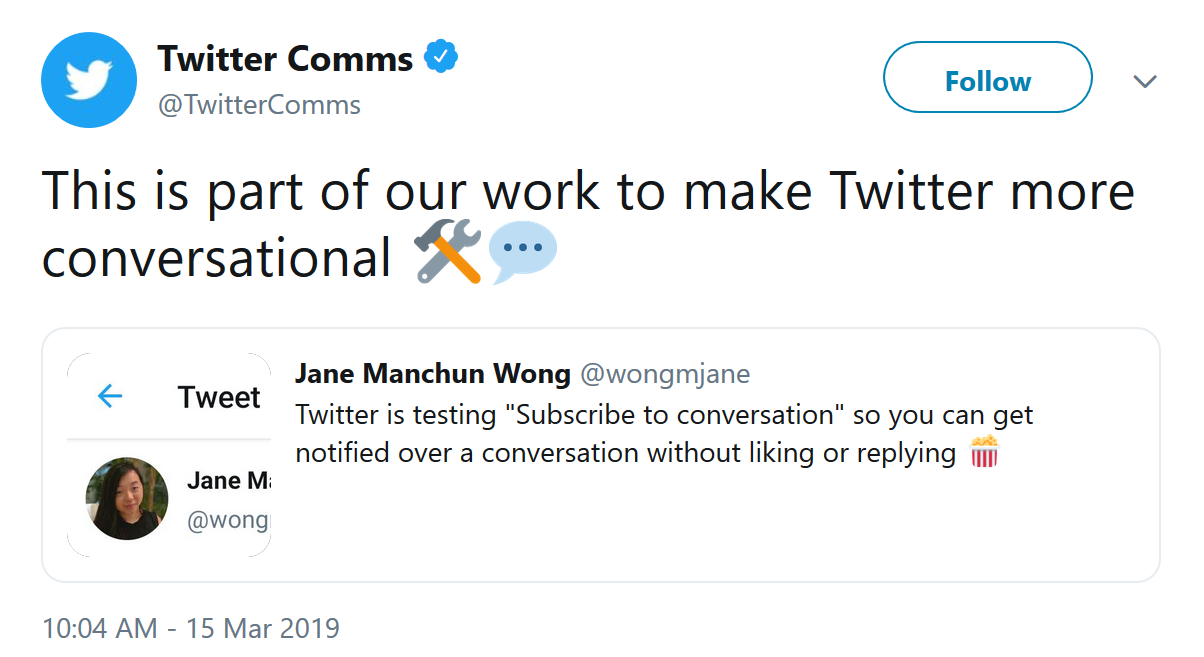 Twitter is testing a new way for members to follow a thread