New Samsung ad showcases the HD gaming potential of the Galaxy S6 duo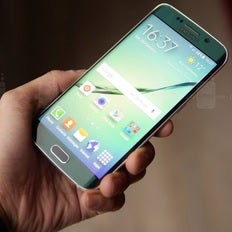 When it comes to promoting and advertising new products, few companies are as
extravagant in spending
as Samsung. Let's be fair, Sammy churns out more mobile devices than any other big-name brand, and therefore, it makes sense for new ads to be pushed on a regular basis. Having typically succumbed to temptation and indulged in some rival-bashing in the past, Samsung has stuck to waxing poetic about its own handsets in the latest promo for the
Galaxy S6
and
S6 edge
, highlighting the mobile gaming potential of the duo.
Samsung Galaxy S purists may well harbor disappointment that neither of the latest models include removable batteries or expandable storage. But by the same token, the cries for a more premium finish were becoming increasingly vocal. While the flexibility of additional storage and swappable batteries shouldn't be underestimated, the S6 and S6
edge
unquestionably represent the biggest improvement to Samsung's flagship smartphone line in a few generations.
The 1440 x 2560 display really is a joy to behold, and as well as admiring it, the panel is
also
rather useful for some HD gaming. It's this point that Samsung Mobile wants to emphasize in this latest short from its official YouTube feed, entitled 'HD mobile gaming on the move.'
You can check the advert below in its entirety. It's a pretty cool ad, it has to be said, but we can't help thinking that after a couple of hours of cutting-edge racing simulators, users may rue the lack of an interchangeable juice pack: