Samsung's ad budget of $14 billion tops Iceland's GDP
54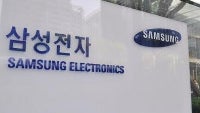 Here's some information giving you something else to chew on today besides turkey. Samsung is expected to spend $14 billion this year on advertising and promoting its devices. That is the largest percentage of revenue that any of the top 20 companies (by revenue) spends on spreading the word about its products. While the Korean based OEM shells out 5.4% of its revenue on advertising, rival Apple spends just .6% on promotion. The raw number, $14 billion, is higher than Iceland's GDP.
J.K. Shin, the top man on Samsung Mobile's totem pole, says that spending all that money has helped Samsung become the top name in smartphones. Shin says that the ads will help the company go from being the most preferred smartphone names to being the one that buyers aspire to own. And yes, Samsung can certainly afford to spend that kind of money. For the third quarter,
Samsung reported operating earnings of $9.6 billion
.
Samsung made a splash in the advertising world a couple of years ago
when it made fun of Apple fans waiting online to buy the iPhone
. That campaign, which started with the
Samsung Galaxy S II
, continued for the
Samsung Galaxy S III.
For the
Samsung Galaxy S4
, Samsung moved the setting to
a pool party celebrating a graduation
, but the ad still pointed out the features available on Samsung's new flagship that are not on the Apple iPhone.
"The Galaxy brand has established itself, and the Samsung brand is now much stronger than Android or any of the other OEM brands, except Apple. The underlying problem is that Samsung has established itself as a dependable quality brand, not a differentiated or premium quality product, so it does best where it's not competing directly with Apple."
-Benedict Evans, technology and media consultant
source:
Reuters