New Imagio video gives limited tour of the software that controls settings
This article contains unofficial information.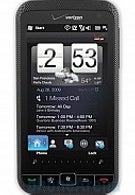 Another day, another Wireless Zone produced video of the Verizon bound HTC Imagio. Right up front, the phone is called a "test" model and we are given an apology that because the unit is not activated, things that we would love to see like the browser and V Cast TV just do not work yet. That doesn't stop us from looking at a promo for the MediaFlo powered VCast TV, which is nothing more than a glorified commercial for the service. We also get a look at the 5MP camera on the Imagio. The rest of the video is a tour around some of the software that controls the phone's settings. Hopefully, Wireless Zone will get a chance to show us a fully activated model so we can see all of the things that this device can do. At the end of the video, we are promised more to come. Big Red's first Windows Mobile 6.5 smartphone will be available online on October 6th, the day that Microsoft's new OS launches, and should be in the stores 2 weeks later on the 20th. As we have
reported
, pricing is set at $199.99 after a $100 rebate and a two-year contract.
HTC Imagio Preliminary Specifications
source:
wmpoweruser