WWDC announcements lend credence to previous rumor about Apple's next big product
4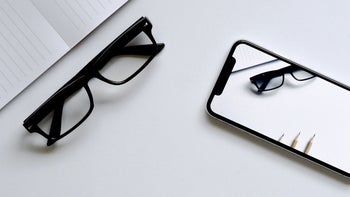 Even though Apple appears to be focusing on its Services unit, hoping that it can bring in $50 billion in revenue next year, it doesn't mean that the company isn't working on new hardware. In fact, earlier this year Apple CEO Tim Cook said that the tech giant is is "planting seeds" and is "rolling the dice" on
new products for the future that will "blow you away."
Believed to be among these new mind-blowing devices is Apple's long rumored smartglasses, which could be introduced as soon as WWDC 2020.
At this year's WWDC developer conference, Apple introduced some new developer tools based on augmented reality (AR). Apple's smartglasses are expected to lean heavily on AR since they will work by overlaying information, content, and more over a real world background. But instead of obtaining the real world image from a smartphone camera, the glasses will use your eyes to do this work.
At WWDC,
Business Insider notes
that Apple introduced three AR tools for developers: ARKit 3, RealityKit, and Reality Composer. ARKit is Apple's AR platform and this year the company is focusing on how people can move and interact with things that can be seen on a screen or lens, but are not really there. This is important for developers who want to make their AR apps look as realistic as possible. It will allow people to walk naturally around AR-created things.
Apple's RealityKit offers a set of tools for developers that allows them to create realistic looking scenes, animation,
motion
blur and 3D audio. And Reality Composer is an app developed for iOS, iPadOS and the Mac that allows even first time AR developers to create a 3D app by using simple operations like drag and drop.
Did Apple learn any lessons from the failed consumer release of Google Glass?

The most interesting thing about Apple's announcement is what Apple named these new tools. RealityKit and Reality Composer dovetail with
the rumored Reality operating system (rOS) that will be installed on Apple Glasses
, as the device has been dubbed. The AR glasses reportedly have a model number of T288, and reliable Apple analyst Ming-Chi Kuo has forecasted a 2020 release for the product. Another long time analyst, Loup Ventures' Gene Munster, says that
Apple Glasses will be bigger than the iPhone
. That's a pretty dramatic call to make, especially about a category that has failed to catch on with most consumers. Kuo also believes that when first launched by Apple, the company's AR glasses will have to be paired with an iPhone in order to work. The processor powering the handset will do the heavy work needed to drive the glasses
Many of us old enough to remember will never forget certain events such as the assassinations of JFK, Martin Luther King Jr., RFK, John Lennon, the first moon walk, the introduction of the iPhone, and
that first video from Google showing off "Project Glass."
Yes, the future looked bright based on the 2 minute 30 second promotional video that showed the typical day of a Google Glass wearer making and receiving calls, exchanging texts, following indoor navigation inside a store, taking and sharing pictures and more. But in reality, the high price of $1,500, limited functionality and the fitting process drove consumers away. Google Glass is still alive today, but the device is only being used by companies to help in the manufacturing process.
Hopefully, Apple will have learned some lessons from the response consumers gave to Google Glass. Those who were able to buy a pair were called Glassholes and considered creepy because the device could take photos and videos on the sly. This
led some bars to ban Google Glass
, and the Motion Picture Association of America (MPAA)
refused to allow Glass wearers to enter theaters
to prevent them from recording movies off of the screen.