MPAA officially bans Google Glass and Galaxy Gear from theaters
11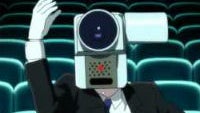 The MPAA absolutely hates piracy, and as far as the MPAA is concerned, piracy starts with someone illegally recording a movie in a theater. So, the logical conclusion is to ban any and all recording devices from movie theaters. Yesterday, the MPAA updated those regulations to specifically target Google Glass and other wearables.
The problem with the updated rules is that the language is relatively vague. The updated language has been expanded to say that "recording devices, including wearable devices, must be turned off and put away at show time". Obviously, this is meant to specifically target Google Glass, despite the fact that the Glass battery will die after about 30 minutes of continuous video recording, meaning you would need a team of about four people wearing Glass to capture a full movie. The new ruling also doesn't take into account anyone who has Glass attached to their prescription eyeglasses. We'd guess the MPAA is also now regulating that those people will have to carry a backup pair of glasses, or watch the movie blind.
The other oddity with the language is that because of how vague it is, it technically also bans any smartwatch that can record video. The Samsung Gear line has a few smartwatches with video capture capability. Sure, you can only capture 15-seconds at a time (unless you get a 3rd party app), and only at 640x480 resolution. But, that could all be stitched together into a full bootleg, we guess.