Seattle bar bans Google Glass
70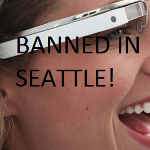 If there ever was a real-life definition of putting the horse before the cart, it would be the action of The 5 Point Cafe in Seattle which has
banned Google Glass
, even though it won't be sold to the general public until later this year at the earliest. Owner Dave Meinert posted his ban on Facebook where he added that "
ass kickings will be encouraged for violators
." Why ban Google Glass? Meinert says that he wants to protect his customers. He admits that his bar is a notoriously seedy place and no one wants to have his or her picture taken at the bar and have it posted online.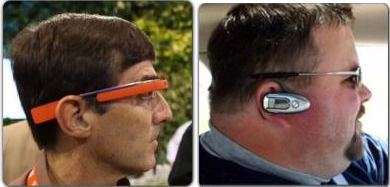 This is what Google Glass wearers will look like says The 5 Point Cafe
It all harkens back to our recent article on
whether or not Google Glass is the privacy-killer that some in the media believe that it is
. Our point, and it is valid in this case, is that anyone can bring in a camera and take the
same pictures
that Google Glass would take. And as far as we know, camera are not banned at the 5 Point Cafe.
The whole thing, from the comment about "ass kickings" to the fact that the bar is within drinking distance of Amazon, makes this sound like a cheap way to get publicity for the bar. Owner Meinert has become a darling of the Seattle media and told them that, "
The 5 Point appeals to a wide variety of people. Some of the tech geeks come here, we're close by Amazon...It's OK if you wear them. I just don't want them worn inside
."
"For the record, The 5 Point is the first Seattle business to ban in advance Google Glasses. And ass kickings will be encouraged for violators...First you have to understand the culture of The 5 Point, which is a sometimes seedy, maybe notorious place. People want to go there and be not known … and definitely don't want to be secretly filmed or videotaped and immediately put on the Internet."-Dave Meinert, owner, The 5 Point Cafe
source:
The5PointCafe,
KIRO
via
AndroidAuthority