Munster: Apple Glasses will be bigger than the iPhone
21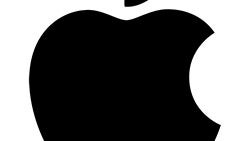 As we get ready to celebrate tomorrow the tenth anniversary of the launch of the
Apple iPhone
, it is hard to believe that as big as the iPhone was in those early days, and remains through current times, there is a device that could actually be more popular, famous and innovative than Apple's iconic smartphone. And this isn't coming from the lunatic fringe either. According to former Piper Jaffray analyst Gene Munster, Apple has a device in the wings that he thinks will be bigger than the iPhone.
Munster, who now works for Venture Capital firm Loup Ventures, a firm he helped start, says that the rumored Apple Glasses, which use Augmented Reality, will eventually become bigger than the iPhone. Munster sees iPhone sales peaking in 2019 and the Glasses initial launch to take place in 2020.
Munster says that the Apple Glasses will do many of the things that the iPhone does today without users having to take the iPhone out of a pocket. The analyst sees iPhone revenue growing 15% in fiscal year 2018 (which includes the introduction of
iPhone 8
) and will be responsible for 64% of the company's total revenue for that year. With strong sales expected for the tenth anniversary model, fiscal year 2019 iPhone sales may fall short on a year-to-year basis. That takes us to 2020 and the expected launch of Apple Glasses. From that point forward, the analyst sees iPhone sales starting to decline thanks to the new device.
Between 2020 and 2022, Munster expects iPhone sales to decline 3% to 4% year-over-year. Unit sales of the iPhone will drop up to 2%. The analyst says that after the launch of Apple Glasses, the iPhone will still be around, but will no longer make up the bulk of Apple's annual revenue.
"In 10 years we expect the iPhone will be around, but be a much smaller part of Apple's business as Apple Glasses slowly gains market adoption."-Gene Munster, Analyst, Loup Ventures
While this sound intriguing, Apple has yet to confirm that it is working on such a product. Yes, there has been some buzz about such a device, but nothing official has been said by Apple's camp. In March, tech evangelist Robert Scoble said that he had been
tipped about Apple's interest in such a device
by an employee working for Carl Zeiss. Contradicting Munster's view of the product, Scoble said that Apple Glasses would have to pair with an iPhone in order to work. He sees the AR product hitting the market next year at the earliest, but it could be much longer before they are ready for prime time.
source:
CNBC