NYPD sting operation nets buyers of stolen Apple iPhone 4S and Apple iPad 2 units
8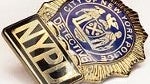 Last week, the
NYPD
conducted a sting operation that resulted in the arrest of 141 people for buying what they were told were
stolen Apple iPhone 4S and Apple iPad 2 models
. The cops conducted the operation at over 600 merchants in the city asking $50 to $200 for the Apple devices. NYPD spokesman Paul Browne said that the targets of the operation were told very clearly that the products were stolen but that did not deter clerks and workers at New York bodegas, barbershops and newsstands. NYPD Commissioner Ray Kelly went right to the heart of the matter by saying, "
If someone is offering you an iPad for way below market value, you have to realize that it's most likely stolen
."
The sting operation followed undercover work
aimed at thieves who steal electronics
in the New York subway. When busting those skels, the boys in blue asked them where they are selling the Apple iPhone and iPad devices that they were lifting off innocent New Yorkers and tourists. Those locations are where the sting operation was conducted. A police source in Fort Greene's 88th Precinct says that bodegas are buying stolen Apple iPhone units for $175 a unit and turn around and sell them for $300. Another police source said that walking around with a smartphone in certain areas of the city is like walking around with a $500 bill out. He said that kids are stealing them and then quickly selling them to merchants.
source:
NYPost