Motorola loses $228 million dollars in the first quarter
2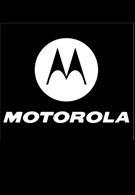 In what has been a fairly favorable earning seasons for companies with involvement in the cellular industry like
Verizon
,
Samsung
,
Apple
and
AT&T
, leave it to laggard Motorola to report a bigger loss year over year for the Q1. The WSJ is reports that Moto has lost $228 million dollars in the first three months of its fiscal year, compared with a loss of $190 million in Q1 2008. Despite trying to keep up with declining cash flows by cutting costs, cash on hand dropped by $1.3 billion dollars to $6.1 billion from the end of last year to the end of the most recent quarter. Sales in the company's Mobile Device unit declined by a whopping 45% year over year to $1.8 billion dollars, and the division showed an operating loss of $509 million dollars, less than the $595 million operating deficit in the prior quarter, but more than the $418 million in red ink that the mobile division showed in the first quarter of the last year.
Motorola may be trying to turn around the mess by offering new cellular devices based on the Android OS. As we
reported
, the company could be preparing a device based on Google's open source OS called the Calgary with a focus on social networking sites and another all-in-one model codenamed IRONMAN. Handsets like that could be why Motorola Co-CEO Gregory Brown expects the company to show positive cash flow in the second half of 2009. Co-Chief Executive Sanjay Jha says that an Android device from his company should be available for the Christmas shopping season in the U.S. and Latin America, and also ready for release in China by their Lunar New Year in January.
source:
WSJ