Motorola and Verizon web sites feature ICS update info for Motorola DROID RAZR and DROID RAZR MAXX
13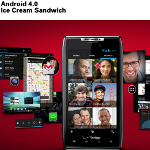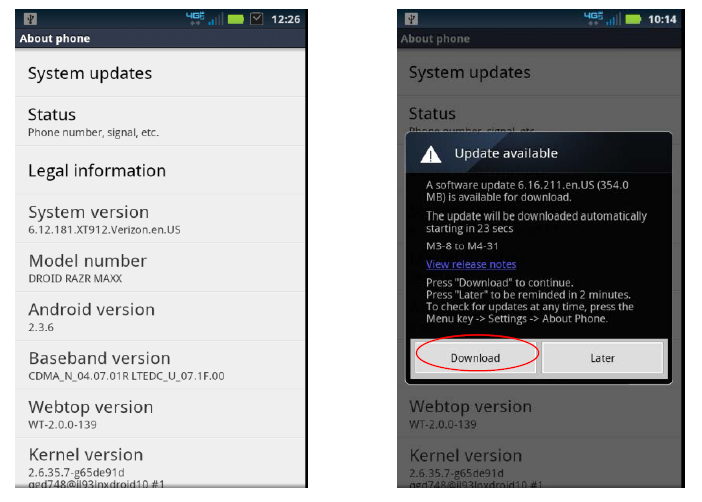 Verizon's site shows how to update your Motorola DROID RAZR MAXX
Both the Motorola and Verizon websites tonight have
information about the Android 4.0.4 update for the Motorola DROID RAZR and Motorola DROID RAZR MAXX
. No specific date is listed, but the Verizon site lists some information about the download starting with the fact that is 354MB in size. Big Red says that depending on how crowded the network is, the download can take 20 minutes to 70 minutes to download and another 10 to 20 minutes to install. During installation, you won't be able to make or receive phone calls including emergency calls.
Motorola's web site has a number of videos showing features of the new OS build. Unfortunately,we could not get any of them to run which means they could be placeholders waiting for the update to become official. In fact, between both websites, there is plenty of words about the software,
but no information on when to expect it to come
. Meanwhile, things are moving into place and we could see the pair of handsets get their Ice Cream Sandwich dessert shortly. After all, Verizon sent out emails last week to owners of the phones telling them to install a third party IM app because the Verizon Mobile IM app will disappear when Android 4.0.4 is installed. The email said that the
Android 4.0.4 update was coming soon
and Motorola and Verizon's websites certainly seem to confirm this.
source:
Verizon
,
Motorola
via
Phandroid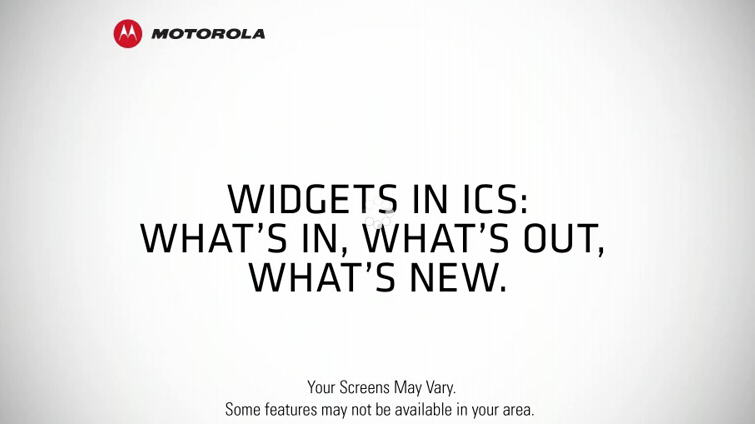 Motorola's site lists a number of videos but none will play