Motorola Moto X soak test invites sent out to AT&T customers
6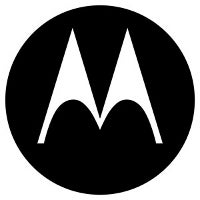 Motorola has a tradition. When one of its handsets is about to receive a software update, the manufacturer asks a small number of owners of the device to test out the update in what is called a "soak test". By doing this, Motorola puts at risk only a small number of handsets while still being able to determine if the update is ready to launch. Motorola has just send out e-mail invitations to AT&T customers with the
Motorola Moto X
to see if anyone is interested in taking part in a new soak test for the device.
To participate in the soak test, you must be a member of the Motorola Feedback Network and have your Motorola Moto X registered. This could be a test for an update
similar to the one for the rear camera that T-Mobile customers with the Moto X received
just the other day. Motorola Mobility's VP for Product Management, Punit Soni, posted on his Google+ account on Tuesday, that other carriers will be receiving the update.
"Hi,

Thanks for joining the Motorola Feedback Network. We are inviting owners of the Moto X on AT&T to participate in an early preview of a new software release, and provide feedback. If you are not currently using an AT&T Moto X, please excuse and ignore this email.

Click this link -- [redacted] -- to take the enrollment survey if you wish to take part. Note that you must be a member in good standing of the Motorola Owners' Forums to be included. The registration window could close without notice so please respond as quickly as possible.

This is a confidential test under the terms of the Motorola Feedback Network. Do not post any details or information about this on any public sites.

Thanks -- please understand that start times are always fluid. We ask for your patience if you register but don't hear from us right away.

Matt
Motorola Owners' Forums
Motorola Feedback Network"
Another possibility is that the update being tested is the one that brings Android 4.3 to the handset. Considering that the Motorola Moto X is the first Motorola smartphone built with Google's input, it should be one of the first non-Nexus or Google Edition devices to receive the Android 4.3 update.
source:
AndroidCentral