Motorola Mobility reports Q1 operating loss, says China is holding up closing of purchase by Google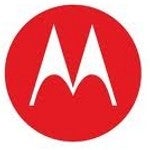 Motorola Mobility announced that it had an operating loss of $121 million for its first quarter. Revenue rose 2% from last year to $3.1 billion. On a GAAP net basis, Motorola Mobility lost $86 million compared to an $81 million loss in the first quarter of 2011. These figures can be manipulated almost any way the company wants to. On a non-GAAP basis the loss for the three month period was $10 million compared with $25 million a year earlier. Cash Flow was positive for the quarter at $98 million and after the end of the quarter, Motorola had $3.5 billion of cash and cash equivalents on hand.
with 5.1 million of them being smartphones
. During the quarter, Motorola Mobility introduced the Motorola DROID RAZR MAXX which is equipped with a massive 3300mAh battery and
offers battery life unmatched by other smartphones
.
According to Motorola Mobility,
it is China that is holding up the closing of its acquisition by Google
. Both Motorola Mobility and Google said that it would work with Chinese authorities to get the $12.5 billion deal approved. Motorola Mobility says
it hopes to have the deal closed before the end of the first half of this year
.
"As previously announced on August 15, 2011, Motorola Mobility and Google Inc. ("Google") (NASDAQ: GOOG) entered into a definitive agreement for Google to acquire Motorola Mobility for $40.00 per share in cash, or a total of approximately $12.5 billion.



Motorola Mobility and Google continue to work closely with the authorities in China for approval on the acquisition. The transaction has been investigated and cleared without conditions in all other jurisdictions with pre-closing clearance requirements. We continue to expect the transaction to close during the first half of 2012."-Motorola
source:
Motorola