So which smartphones have the best battery life?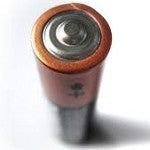 Thanks to its massive 3300mAh battery, the
Motorola DROID RAZR MAXX
scored the best battery life among smartphones in a test conducted by
GSM Arena.
The site measured the battery life of a number of handsets in three different categories: Web Browsing, Video Playback and Talk Time. So how did some of your favorite handsets make out in the test?
In Talk Time, the top ranked Motorola DROID RAZR MAXX lasted 20 hours and 24 minutes, surpassing the 12 hour hours and 14 minutes that you could chat non-stop using the
overseas edition of the Samsung GALAXY Note
. The LTE variant of the phablet lasted a much shorter 8 hours and 2 minutes. In case you were wondering (and we know you were), the Samsung Galaxy S II came in at 8 hours and 25 minutes while the Apple iPhone 4S lasted for 7 hours and 41 minutes.
the LTE version of the Samsung GALAXY Note out lasted the overseas variant of the phone
when it came to browsing the web. The 4G LTE model let you go online for 5 hours and 24 minutes before shutting down compared to the paltry 3 hours and 35 minutes on the international model.
The last category, video playback, also belonged to the Motorola DROID RAZR MAXX which let you watch 14 hours and 17 minutes of video, or 28 episodes of Two and a Half Men, before the battery died. The Samsung Rugby Smart finished second with a score of 9 hours and 34 minutes. The Apple iPhone 4S was fourth,
but just 10 minutes off the second place score
. The Samsung Galaxy S II lasted for 8 hours.
Has Motorola made a statement with the 3300mAh cell it put in the DROID RAZR MAXX? Will we see the manufacturer try to squeeze the same cell into another model? Battery life on smartphones was like the weather, everyone complained about it but no one was willing to do anything about it. Now, consumers have the choice of buying a phone that can last all day without a charge and the success of the Motorola DROID RAZR MAXX
could lead others to copy Motorola
.
source:
GSMArena
---