Motorola ATRIX 4G launch moved up to February 22nd?
6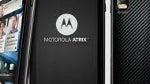 A leaked copy of internal communications suggests that the Motorola ATRIX 4G will be launched on February 22nd, before the suggested March 6th date that was speculated on earlier. The February 22nd date has not been confirmed and is coming from a tipster over at Android Central who also provided them with the image you see below. There is no letterhead on the communications and somehow we feel that an announcement written by the usual company hack would not say that the "Motorola ATRIX 4G is
slated
to launch on February 22nd 2011."
Whatever the actual launch date of this Superphone, upon release the handset instantly becomes AT&T's new flagship device. Not only has the device been called "The world's most powerful smartphone," it also won "Best in Show in the smartphone category at the CES in Las Vegas a few weeks ago. With the optional docks that turn the ATRIX 4G into a lap top or a home entertainment machine among other things, not only is the Motorola ATRIX 4G powerful, it is also versatile and is expected to be priced at the gold standard of $199.99 with a signed 2-year contract.
While those of you who have been waiting since CES would love to see a February 22nd launch, keep your fingers crossed for such an early release. Even if the date is incorrect, past info suggests a launch no later than the end of this month or the first week in March.
source:
AndroidCentral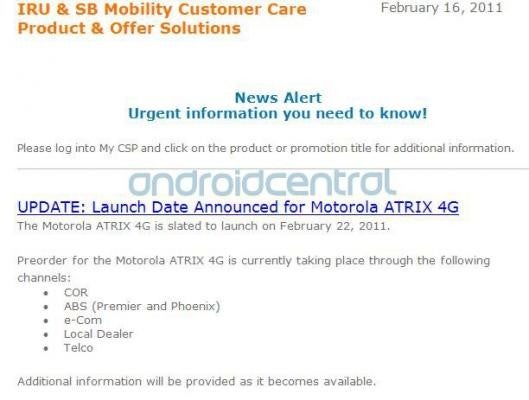 Is this a legitimate letter of internal communications stating that the Motorola ATRIX 4G will now be launched earlier on February 22nd instead of March 6th?