More details surface about the Pixel Themes customization app
1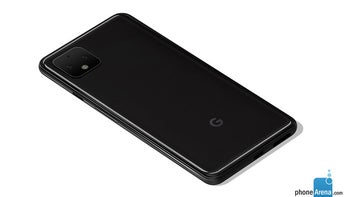 Earlier this month,
we told you about Pixel Themes
, a new app that will be probably be found pre-installed on the Google
Pixel 4
series and made available to older Pixel models via a software update. The company wants to make it easy for Pixel users to find all of their possible customization options in one place. That place will be found in the Pixel Launcher where a "Styles & Wallpapers" shortcut will be located. Opening the shortcut will reveal a pair of tabs, one for wallpaper options and the other for theme options.
According to 9to5Google
, the Pixel 4 will have four theming options compared to just one available for the
Pixel 3
. Users will be able to put together their own theme by tapping on the "Custom" button to create a font. The second step is to pick an icon design that will be used for quick settings and the status bar. There is only one design for the Pixel 3, but there will be up to three for the Pixel 4. Eight system accent colors options are expected to be available and after selecting one, the Pixel user chooses the shape of the icons for the app drawer. The last step is to name the theme. And the app will allow for customization of the lockscreen clock and other parts of the Android 10 operating system.
The Pixel 4 screens will feature a 90Hz refresh rate

The latest Pixel models will be unveiled during the next Made by Google event scheduled for October 15th. Google has officially confirmed a number of new features such as
Motion
Sense. Using the company's Project Soli radar-backed chips, users will be able to skip songs, reject phone calls, dismiss alarms/timers and more.
Motion Sense will originally work on streaming content apps
such as Amazon Music, Deezer, Google Play Music, iHeartRadio, Pandora, Spotify, Spotify Stations, YouTube Music, and YouTube. Google also apparently plans on equipping the new Pixels with only one biometric security feature, and that is an enhanced version of Face unlock that can be used to unlock the phone and verify Google Pay transactions.
Both new Pixel screens will refresh at 90Hz, 50% faster than traditional smartphones. This will make the devices feel smoother when scrolling and when playing mobile video games. Another screen-related feature is called Ambient EQ. Similar to True Tone used on Apple devices, Ambient EQ will adjust the white balance on the
Pixel 4
and
Pixel 4 XL
displays depending on the ambient lighting. The Pixel 4 should be equipped with a 5.7-inch AMOLED display carrying a 1080 x 2280 (FHD+) resolution. The
Pixel 4 XL
will come with a larger 6.23-inch AMOLED display featuring a resolution of 1440 x 3040 (QHD+). Both models will be powered by the Snapdragon 855 Mobile Platform and will offer 6GB of memory with 64GB/128GB of storage.
The latest Pixel models are getting a new second camera sensor on the back this year. Along with the 12.2MP primary camera, there will be a 16MP telephoto camera housed in the square camera module on the back of each phone. An 8.1MP front-facing selfie snapper is also onboard. To keep the lights on, a 2800mAh capacity battery will be placed inside the Pixel 4 while a 3700mAh battery will be found inside the Pixel 4 XL. The phones will be available in three colors, Just Black, Clearly White and Oh so Orange. Android 10 will be pre-installed and the phones will be entitled to three Android updates. So those purchasing one of the new models will be supported through the release of Android 13.