Monthly roundup: March 2012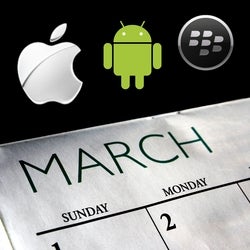 And as if by instant, the month of March is now behind us, but it surely didn't go unnoticed. That is because the tectonic plates of the smartphone arena were under constant shift. For starters, the new iPad got unveiled, and we probably won't be wrong if we say that it surely raised the bar for the remainder of tablet manufacturers out there. Soon after, Apple made its shareholders happy by paying dividends, which doesn't happen very often. Other companies, however, have not been doing so well. RIM, for example, posted some pretty grim quarterly results, while S&P downgraded Nokia due to the company's smartphone market share drop.
More about these and other interesting stories that we reported of over the past month can be found in the list below.