AT&T relents on unfair throttling practice, life improves for unlimited customers
18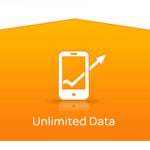 AT&T has come under a lot of heat for its throttling practices the last few weeks
; unlimited customers complained that the 2GB limit prior to throttling was
less than the 3GB
of full speed data given to tiered customers. Others pointed out that AT&T often throttle users
long before they hit the 2GB cap
, simply by assuming after a couple of days of heavy use that the user would go over the cap. Throttled users then had to suffer through the rest of their billing cycle using data speeds so slow that even email or basic web surfing was all but unusable.
To top it all off, an independent study of data use showed that unlimited data users on average use
about the same amount of data
as their tiered brethren. Even the maligned "top 5%" of data users almost never topped 3GB of data use, although there are certainly individuals who do
abuse their network bandwidth
. In essence AT&T was punishing their longest-standing customers just because they had grandfathered data plans from back in the day when you could get unlimited data.
AT&T announced today that they will change their policy
, and while they aren't going to do away with throttling of the highest unlimited data users (pro tip: that will never happen) the new policy strikes us as far more fair.
Unlimited data users can now expect to be able to use up to 3GB in a month before getting throttled – the same amount as their compatriots with tiered data plans
. Even better, unlimited data plan owners with LTE phones can use up to 5GB of data before getting throttled.
According to sources speaking to The Verge, the speed of AT&T's throttled data pipes has also recently improved. You still won't want to stream an HD movie if you're being throttled, but basic functions like email and web surfing shouldn't be too painful anymore. AT&T also indicates you will get a text message from them the first time you approach your data cap – if that means that AT&T will no longer target you simply because your two or three day average makes it look like you may use too much data, but instead wait until you actually get there, then we think AT&T has really improved their policy all the way around.
We realize that some of you won't be happy until you can consume all the data you want, even with tethered devices. While we'd all love to have more bandwidth,
we think AT&T has made a big step in the right direction
– their data throttling no longer arbitrarily punishes unlimited users compared to tiered data plans, and it rewards those who become early adopters on their LTE network. If they also stick to not throttling speeds until they actually hit the cap, and maintain a usable speed so that throttled customers can still use the basics of their smartphones, then AT&T may be able to move from worst to first in this department.
What do you guys think? Is this a fair compromise between the needs of consumers and the network carriers? Let us know in the comments section!
source:
AT&T
,
The Verge