Monitor your heart with the iPhonECG to be introduced at CES next week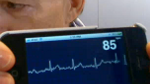 At next week's CES show is Las Vegas, the iPhonECG will be introduced. As displayed in the video below, the Apple iPhone 4 is slipped into a special case which turns the handset into an Electrocardiography machine. Once the app is turned on, it takes an ECG of your heart. This is done using your hands, or by putting the device on your chest. Either way, real time information can be transmitted to your Doctor from anywhere in the world.
You can also use the app to get a trend of your heart rate which is perfect for those using biofeedback techniques in an attempt to lower the heart rate. You can even use headphones to listen to certain soothing music or conversations and monitor in real time the effect it is having on your heart rate.
To show you how amazing modern technology truly is, check out the picture below of one of the first ECG machines ever made. Now we are about to have one that fits in the palm of the hand.
source:
MobileCrunch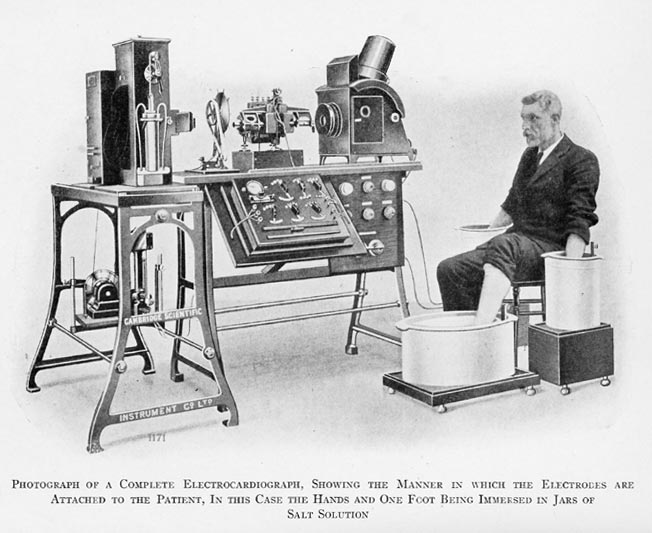 One of the first ECG machines; now the Apple iPhone will take the measurements and more while fitting in your back pocket