Mock-ups surface showing how Spigen cases will protect your Samsung Galaxy Fold
12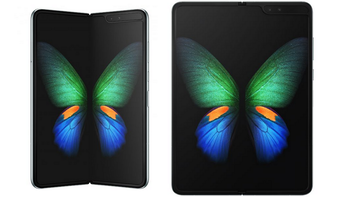 Just a few days ago, we told you that a Samsung executive revealed that the company designed the
Galaxy Fold
to close inwards so that the large 7.3-inch internal display
could be protected with the device in smartphone mode
. That is opposed to the
Huawei Mate X
, which folds outwards leaving the two displays that fold open to become a tablet at risk. Regardless of which foldable phone you end up purchasing, the expense alone warrants the use of a case.
The Verge reports
that case maker Spigen has already started working out models of its cases for the Galaxy Fold. Even though Samsung eventually released the dimensions of the handset, prior to the phone's unveiling, Spigen checked out the various rumors about the Galaxy Fold to help it produce 20 prototype cases for the device. The company also had to figure out which material would be best to handle the folding and unfolding of the phone. For example, the Tough Armour case for the Galaxy Fold uses a "special constructive structure for bending purposes."
Spigen is continuing to work on its cases for the Galaxy Fold, and expects to have them ready by the middle of next month. That will be just before the April 26th release of the device. While Spigen will have its usual range of cases, some more protective than others, the company says that it expects to charge about $20 for its cases, which will be made of materials like plastic and silicone. The mock-ups produced by Spigen for its Galaxy Fold cases show a cut out for the 4.6-inch external screen and a cutout for the triple camera setup.